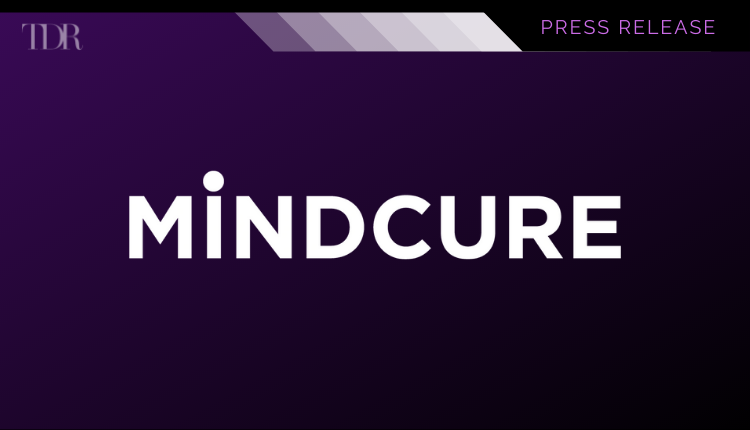 MINDCURE Provides Update on Studies and Clinical Trials
Mind Cure Health Inc. (CNSX: MCUR) (OTCMKTS: MCURF), a leader in advanced proprietary technology and research for psychedelics, is pleased to provide an operational progress update on the strategic initiatives of its operating segments – MINDCURE Research and MINDCURE Technology.
MINDCURE Research:
Synthetic Ibogaine Production Update
In March 2021, MINDCURE announced the initiation of chemical synthesis routes for the production of fully synthetic ibogaine. In July 2021, the Company applied for patents on two routes to full chemical synthesis and initiated the production of Good Laboratory Practice ("GLP") ibogaine leading to the production of Good Manufacturing Practice ("GMP") ibogaine in order to scale and manufacture a global supply of fully synthetic ibogaine. MINDCURE is currently on schedule and expects to have GLP supply available for research partners beginning in Q2 of 2022.
Pre-Clinical Update
MINDCURE confirms that it is preparing to ship ibogaine drug material to its pre-clinical research partner. The material will initially be used for broad cardiac and neurologic screens, with the potential to conduct in-depth behavioral studies. This program has been identified as MSYNTH-001, and the Company expects results from the first studies during the first quarter of 2022.
In addition to advancing the scale of its synthetic ibogaine program, MINDCURE continues to explore options for drug pipeline expansion. Two candidate selection programs are currently underway, known internally as MC-106 and MC-808. The Company will provide further information on these programs in the second quarter of 2022.
Clinical Trial Update
MINDCURE has completed its draft research protocol for the use of MDMA and psychotherapy to treat female sexual hypoactive desire disorder, known as The Desire Project. The Company expects a pre-IND meeting with the FDA to be scheduled in the first quarter of 2022 and for its Phase 2 trial to begin by the third quarter of 2022. Further, site initiation and initial screening are planned for March 2022, with recruitment and enrollment to follow.
We are proud to report that MINDCURE's core research programs are progressing rapidly, showcasing our disciplined commitment to advancing MINDCURE's drug research and commercial production programs. Concurrently, we maintain a focus on identifying opportunities to expand our drug development pipeline.

Kelsey Ramsden, President & Chief Executive Officer of MINDCURE
MINDCURE Technology:
Digital Platform iSTRYM Update
The Company released the minimum viable product ("MVP") of its digital therapeutics (DTx) technology, iSTRYM, into partner clinics across North America in August. MINDCURE is pleased to announce that it has exceeded its previously announced target and timeline of 10 clinics by the end of 2021. The Company has already partnered with 20 ketamine clinics in nine states in the US and three provinces in Canada and plans to expand to the broader mental health market in 2022.
In addition, MINDCURE will begin full commercial deployment to all partner clinics in early 2022, with expansion plans to the UK and Europe by the fourth quarter of 2022.
In addition to its recently announced letter of intent with Awakn Life Sciences Corp. to distribute their Ketamine for Alcohol Use Disorder ("AUD") protocol in North America via iSTRYM, MINDCURE will expand its selection of existing ketamine protocols with an additional MINDCURE developed protocol in the first quarter of 2022. The Company is continuing on its path toward becoming a leader in the distribution of best-in-class therapy protocols for both partners and providers.
Observational Study Update
MINDCURE is pleased to announce that its Integration Protocol Research Study is complete. As previously announced in March 2021, unconditional ethics approval from Veritas IRB was received for the study. The data has been amassed and findings incorporated into the MVP of iSTRYM. As a next step, the Company's research partners will submit findings for publication. Understanding integration protocols and practices is an important part of providing best-in-class care specific to psychedelic medicines in practice.
Corporate Update
MINDCURE has further engaged Sandstone Media LLC ("Sandstone") to provide a broad range of product and brand awareness, marketing and media services, including message development, content creation, social media, advertising, marketing and retargeting, which may include related investor relations services. Sandstone will be paid up to USD$375,000 for the execution and management of the campaign.
Lastly, the Company has granted a total of 30,000 stock options to certain employees pursuant to the terms of the Company's long term incentive plan ("Plan"). The stock options are exercisable at a price of $0.33 per share and subject to the terms of the Plan.
To view original press release in its entirety click here
To learn more about MindCure click here