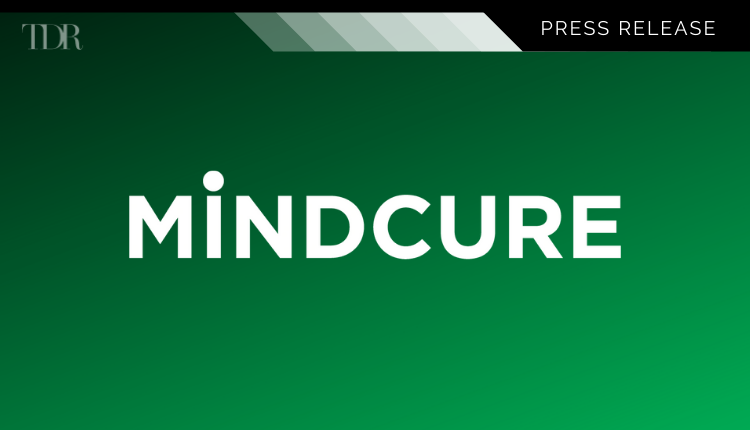 MINDCURE Reaches Milestone, Releasing First of its Kind Mental Health Digital Therapeutics Platform to Partner Clinics in North America
With its minimum viable product (MVP) release on schedule and on budget, MINDCURE will work with its clinical partners to refine the application before full commercial deployment in Q1 2022.
Mind Cure Health Inc. (CNSX: MCUR) (OTCMKTS: MCURF), a leader in advanced proprietary technology and research for psychedelics, is pleased today to announce the release of the minimum viable product version of iSTRYM, its digital therapeutics platform (DTx) for psychedelics, into partner clinics across North America.
The Company will begin full commercial deployment to all clinics in Q1 of 2022. MINDCURE plans initially to target psychedelic clinics and to then expand to integrated clinics, both traditional and psychedelic, and eventually to the broader mental health market. The Company forecasts 150 clinics in Canada, the US, and Europe utilizing iSTRYM by Q4 2022.
"MINDCURE created iSTRYM with the goal of unlocking value for researchers, therapists, and ultimately patients in need," said Dr. John Brownstein. "I believe there's a real opportunity to improve mental health treatments through a better understanding of patient and research data, and that this platform can be a valuable resource for the entire psychedelics industry."
Earlier this year, the Company appointed Dr. John Brownstein, the Chief Innovation Officer at Boston Children's Hospital, as a Company Advisor. Dr. Brownstein has been granted stock options for serving as an Advisor to MINDCURE. An esteemed epidemiologist and professor at Harvard Medical School, Dr. Brownstein has been advising on MINDCURE's digital therapeutics technology, patient data security, and data optimization.
Digital Therapeutics is a key part of our value creation strategy, affording us near term revenue opportunities and the capacity to globalize our footprint across every psychedelic molecule in locations where they are being administered in care legally. These new psychedelic medicines demand new models, and technology-enabled care that uses AI and scientific rigour have an important and valuable role to play. Having methodically built a world-class team and built this platform from the ground up to serve psychedelics and scale beyond, I am excited to share the MVP version with our strategic partners within the psychedelics industry.

Kelsey Ramsden, President & CEO, MINDCURE
Developing the distribution network of content and care protocols for psychedelic drugs will allow MINDCURE to create value at all levels of the value chain: client, clinic, protocol developer, and drug developer.
In line with the Company's focus on its digital technology and research and development activities, the Company has discontinued the development of its nootropics line of products. "As our organization has grown and our bi-divisional technology and drug research strategy have been refined, we need to focus entirely on what we do best – creating advanced and proprietary technology for and drug research in psychedelics," said Kelsey Ramsden.
In other news, MINDCURE has retained KCSA Strategic Communications ("KCSA"), a leading New York City-based integrated communications firm, to provide public relations and investor relations services for a 6-month term beginning August 23, 2021. KCSA will be paid a monthly fee of US$27,000 as consideration for the provision of the services.
About iSTRYM
iSTRYM is a first-of-its-kind software application that optimizes the healing journey for both patients and clinicians — before, during, and after therapy sessions. By bringing together and building proprietary technological solutions, iSTRYM offers therapists global, evidence-backed treatment protocols, in-session psychedelic-informed tools, customizable dashboards, integration plans, insights into patient journeys, and real-time assessments for personalized client care.
To request a demo or learn more about iSTRYM, please visit istrym.com
To view the original press release in its entirety click here