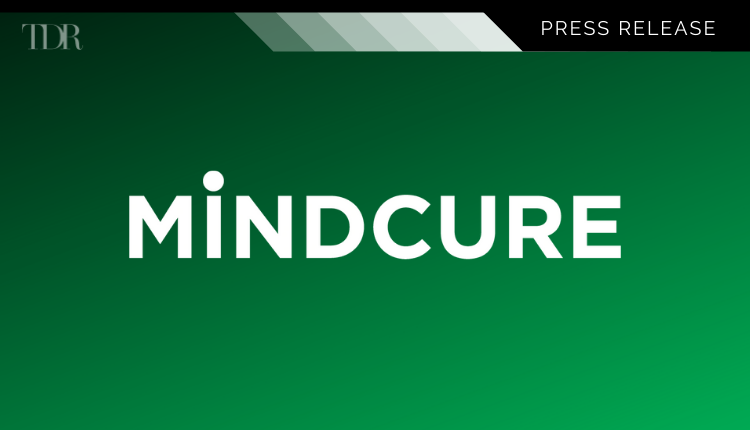 MINDCURE Successfully Completes First Stage of Manufacturing Synthetic Ibogaine for Use in Psychedelic Clinical Research
By manufacturing ibogaine, MINDCURE's research team will have access to a predictable and standardized supply of synthetic ibogaine while ensuring consistent dosing and reliable results.
Mind Cure Health Inc. (CNSX: MCUR) (OTCMKTS: MCURF), a leader in advanced proprietary technology and research for psychedelics, is pleased to announce that it has completed the first stage of manufacturing pharmaceutical grade ibogaine to be used in clinical research. Throughout this proof-of-concept stage, MINDCURE completed the chemistry and route scouting and successfully manufactured synthetic ibogaine.
In the coming weeks, MINDCURE will focus on the scale-up process by launching stage two of the manufacturing process for pharmaceutical grade ibogaine. During this stage, the Company will be running financial models while assessing the quality of the synthetic ibogaine when produced at scale in order to determine the timing of and economic viability for commercial-scale manufacturing.
As we ensure a disciplined approach to our leadership in psychedelics and commitment to value creation, MINDCURE recognizes the value of the iboga plant as a rare and diminishing resource. By manufacturing synthetic ibogaine, MINDCURE's research team will have access to a sustainable and high-quality drug supply, ensuring consistent dosing and reliable results. Furthermore, the Company is creating the opportunity for synthetic ibogaine to be used by researchers conducting clinical trials and, eventually, by clinicians providing psychedelic therapy.
We have successfully completed the critical first step in our goal of manufacturing synthetic ibogaine at a commercial scale for research purposes. Ibogaine offers incredible therapeutic potential to treat addiction and shows promise in addressing other brain injuries, and we are very excited about the potential to manufacture and provide a high-quality synthetic product for promising research avenues, without impacting the natural supply of this amazing psychedelic that needs to be protected.

Kelsey Ramsden, President and CEO of MINDCURE
Ibogaine has unique and broad actions in the brain, affecting multiple receptors and neurotransmitter systems. In addition to inducing powerful subjective effects, research indicates ibogaine may help repair and rewire addiction-related neural pathways. Emerging evidence of its neuroprotective effects, as well as its ability to boost brain neurotrophic factors and neuroplasticity processes, supports future research into the use of ibogaine and derivatives thereof for other indications, including in the treatment of neuropathic pain and neurodegenerative conditions, such as Parkinson's and Alzheimer's disease. While ibogaine showcases a wide mechanism of action, potential toxicity, and low bioavailability, which may preclude its usefulness in treating neurodegenerative disorders, MINDCURE will dutifully design any research efforts in recognition of these facts.
In addition to this news, the Company also announces it has granted a total of 10,000 stock options to certain employees or consultants pursuant to the terms the Company's incentive stock option plan ("Plan"). The stock options are exercisable at a price of $0.38 per share and subject to the terms of the Plan.
To view the original press release in its entirety click here