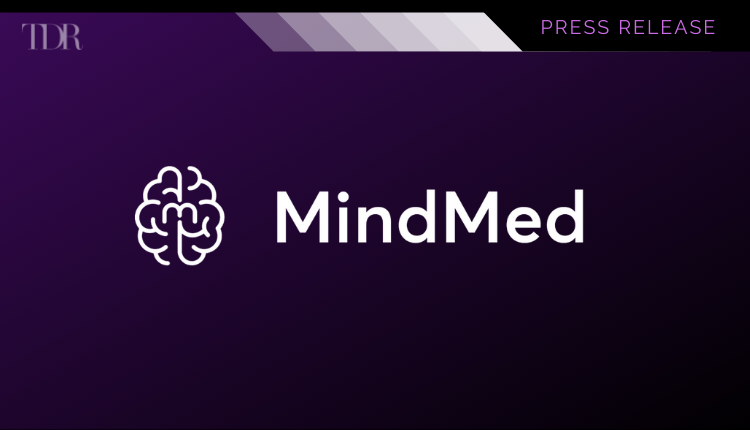 MindMed and BioXcel Therapeutics Publish an International Patent Application Describing a System for Identifying Agitation Episodes
MindMed (NASDAQ: MNMD) (NEO: MMED), a leading biotech company developing psychedelic-inspired therapies, and BioXcel Therapeutics, Inc. ("BioXcel"), a leading clinical-stage biopharmaceutical company, announce the publication of BioXcel's International Patent Application No. PCT/US2020/051256 (published as WO2021055595) for detecting and preventing the early onset of agitation in patients predisposed to highly agitated behaviour. The disclosure provides a method for measuring the signs of an impending agitation event and alerts the caregiver to treat the subject before agitation symptoms arise.
Agitation is not an independent illness, rather it is a symptom of many acute and chronic neurological and psychiatric conditions. Agitation is characterized by excessive motor or verbal activity, irritability, uncooperativeness and, in some cases, can escalate to aggressive or even violent behavior. Agitation is a frequent driver of emergency care and can lead to physical injury to patients and caregivers. When severe or repetitive, agitation can lead to the need for facility-based care of individuals who could otherwise be cared for at home. Tracking agitation and patterns of behavior could allow earlier efforts to de-escalate, earlier dosing of medication, and reduce the need for more intensive intervention. The MindMed-BioXcel collaboration and this patent application seek to measure signs of an impending agitation event, alert caregivers, and identify optimal treatments.
This collaboration hits close to my heart because the first subject who helped us develop prototypes was my now deceased grandfather, while he was in his later stages of dementia. Watching him become increasingly confused and ultimately become aggressive was heartbreaking for our family, yet through this project, that heartbreak was sublimated into motivation for me. Fortunately, through this project, our exceptional team of clinicians and engineers is dedicated to building products that can have a tangible impact.

Martin Majernik, MindMed's Director of Digital Product Lifecycle
Dr. Daniel R. Karlin, MindMed's Chief Medical Officer added, "This project serves as an example of the kind of impact that can be achieved at the cross-section of digital medicine, applied machine learning, and traditional development of pharmaceutical compounds. The early detection of any clinically important symptom can bring significant value to patients across a range of conditions."
The published patent application describes a method to collect digital measures that reliably predict emergence of agitation. The system continuously monitors physiological and behavioural correlations of sympathetic nervous system activity in patients, using an automated sensor placed or mounted on the subject's skin surface. The described method also alerts a caregiver to an impending agitation episode in a subject. The patent application also outlines a treatment component whereby the patient with emerging agitation is provided an anti-agitation agent and guided behavioural management to prevent the worsening of an agitated episode.
To view the original press release in its entirety click here