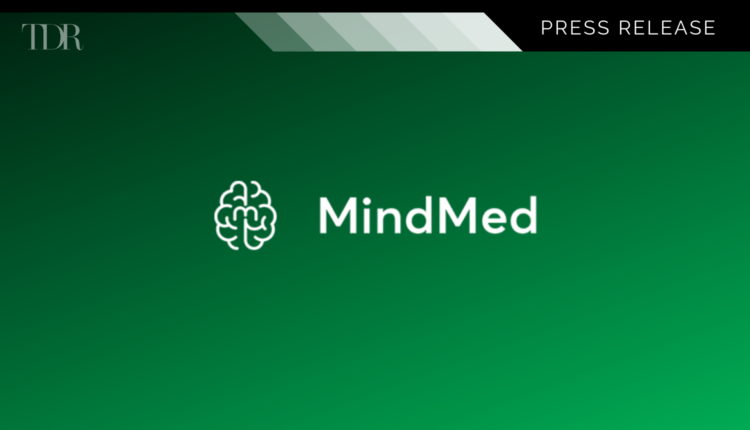 MindMed Announces 2020 Year-End Financial Results
Net Cash Used in Operating Activities (Total Cash Burn) of $24.2 million USD ($30.5 million CAD) for year ended December 31, 2020
Mind Medicine (MindMed) Inc. (NEO: MMED) (OTCMKTS: MMEDF), a leading psychedelic medicine biotech company, has announced its annual 2020 financial results for the year ended December 31, 2020. Current Cash Balance of $161 million USD ($203 million CAD) to Support Drug Development Pipeline and Creation of Psychedelic Medicine Tech Platform
2020 Financial Highlights (in USD)
Total assets as of December 31, 2020 were $85.6 million, including $80.1 million in cash
Net Cash Used in Operating Activities (Total Cash Burn) of $24.2 million for the year ended December 31, 2020.
Net and comprehensive loss of $35.1 million for the year ended December 31, 2020.
Current Cash Balance
As of March 30, 2021 maintains a current cash balance of $161 million USD ($203 million CAD) to advance its portfolio and build out it's technology division.
Earnings Call
An earnings call will be held Thursday, April 1, 2021 at 10:00 am ET. Details are below:
https://mindmed-co.zoom.us/webinar/register/WN_2-RxTijCTzOX2cpuaMrXJw
Complete financial statements along with related management's discussion and analysis can be found in the System for Electronic Document Analysis and Retrieval, the electronic filing system for the disclosure documents of issuers across Canada at www.SEDAR.com.
About MindMed
MindMed is a psychedelic medicine biotech company seeking to discover, develop and deploy psychedelic inspired medicines and therapies to address addiction and mental illness. The Company is assembling a drug development pipeline of innovative treatments based on psychedelic substances including Psilocybin, LSD, MDMA, DMT and an Ibogaine derivative, 18-MC.
MindMed trades on the Canadian exchange NEO under the symbol MMED. MindMed is also traded in the United States under the symbol MMEDF and in Germany under the symbol MMQ.
To view the original press release in it's entirety click here