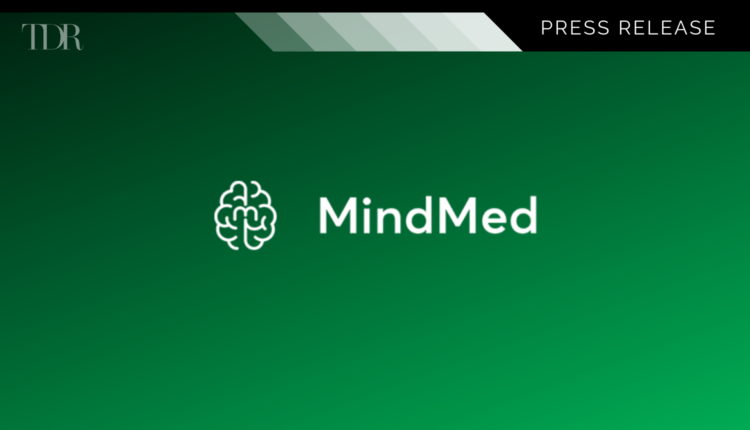 MindMed Announces Partnership with Datavant, a Leading Health Data Connectivity Company
MindMed (NASDAQ: MNMD) (NEO: MMED), a leading biotech company developing psychedelic-inspired therapies, and Datavant, Inc. ("Datavant"), a leader in helping healthcare organizations safely connect their data, announced a partnership through which MindMed will use Datavant's privacy-protecting technology to link MindMed's clinical trial data to external data from both clinical and real-world sources.  MindMed plans to use Datavant's linking technology across various stages of the drug lifecycle including discovery, clinical development, and commercialization.
Data linking will allow MindMed to create broad and detailed datasets to better understand the real-world treatment, service utilization, and healthcare experiences of patients with psychiatric and substance use disorders. This data, and the deeper understanding of both the relevant illness and the paths of care through which patients proceed, will help enhance MindMed's clinical trial planning, execution, and preparation for commercialization of its novel molecules.
"Data fragmentation today prevents organizations from understanding how innovative therapies can be used to improve patient outcomes," said Travis May, Chief Executive Officer of Datavant. "The ability to safely connect data from across the healthcare ecosystem to understand the safety, efficacy, and access to a variety of therapeutic interventions creates the opportunity to greatly improve outcomes in psychiatry and addiction medicine."
While MindMed pursues its mission of radically transforming the paradigm of care for treating psychiatric and substance use disorders, the goal of this initiative is to accelerate efforts to build better psychedelic-inspired medicines and adjacent therapeutic technology

Robert Barrow, Chief Executive Officer of MindMed
Daniel R. Karlin, MD, MA and Chief Medical Officer of MindMed, added, "In order to build a deeper understanding of the illnesses we seek to treat, we need to better integrate data on the efficacy and efficiency of existing care models as well as patient and provider-related outcomes. Clinical trials capture a small window of time in a patient's overall experience of their illness. These trials, while essential for drug development, tell us nothing about patients' access to, and use of, various treatment modalities through time. Truly understanding the patient journey by knowing about all relevant encounters and events that lie outside of the limited window of clinical trials will enable us to better develop and deploy therapeutics that offer new hope for people who are suffering."
To view the original press release in its entirety click here