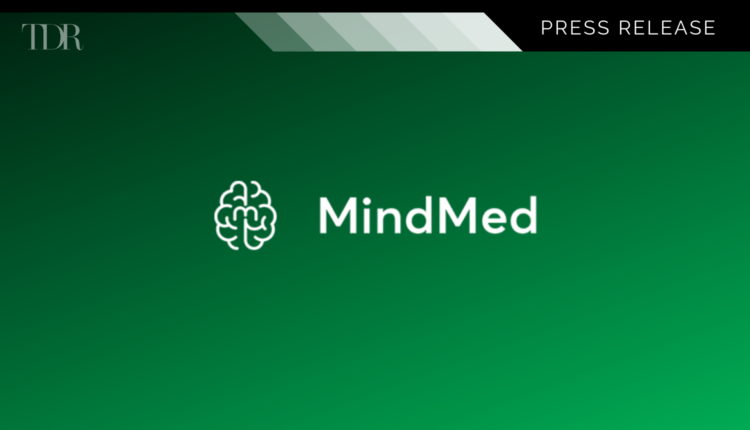 MindMed Appoints MGH Psychiatrist-in-Chief Dr. Maurizio Fava to Scientific Advisory Board
MindMed (NASDAQ: MNMD) (NEO: MMED), a leading biotech company developing psychedelic-inspired therapies, has announced the addition of Dr. Maurizio Fava, a world-leading expert in psychiatry and psychiatric clinical trials from Massachusetts General Hospital and the Harvard Medical School to the Company's Scientific Advisory Board.
Dr. Fava obtained his MD from the University of Padova School of Medicine where he completed residency training in endocrinology. Thereafter, he completed residency training in psychiatry at Massachusetts General Hospital where he founded and was Director of the hospital's Depression Clinical and Research Program (DCRP) from 1990 to 2014. In 2007, Dr. Fava founded the Massachusetts General Hospital's Psychiatry Clinical Trials Network and Institute (CTNI), the first academic contract research organization specialized in planning and coordination of multi-center clinical trials in psychiatry; he currently acts as their Executive Director.
Under Dr. Fava's direction, the DCRP became one of the most highly regarded depression programs in the United States, a model for academic programs that link, in a bi-directional fashion, clinical and research work. Dr. Fava has been successful in obtaining more than a total of $120,000,000 of funding as principal or co-principal investigator from both the National Institutes of Health and other sources. His prominence in the field is reflected in his role as the co-principal investigator of the National Institute of Mental Health (NIMH) Sequenced Treatment Alternatives to Relieve Depression (STAR*D), the largest research study ever conducted in the area of depression, and of the RAPID Network, the NIMH-funded series of studies of novel, rapidly-acting antidepressant therapies.
Dr. Fava is a world leader in the field of depression. He has authored or co-authored more than 800 original articles published in medical journals with international circulation, edited eight books, and published more than 50 chapters and over 600 abstracts.
We are incredibly excited to welcome Dr. Fava as the newest member of our Scientific Advisory Board. His wisdom and experience as a thought leader in psychiatry are unparalleled and his insights and guidance will be invaluable. I look forward to working closely with Dr. Fava and the entire Scientific Advisory Board as we advance our mission of delivering psychedelic-inspired therapies to patients in need.

MindMed CEO Robert Barrow
Dr. Fava stated, "I am delighted to join MindMed's Scientific Advisory Board. Massachusetts General Hospital has recently launched a new Center for the Neuroscience of Psychedelics to better understand the drugs' effects on the brain, their mechanisms, and potential for therapeutic purposes. MindMed's focus on psychedelic medicine is certainly aligned with the scientific interests of our department."
MindMed's Scientific Advisory Board is composed of a diverse group of members with expertise in psychiatry, neuroscience, and clinical development. The board leverages decades of deep knowledge in biotech and psychiatry to guide MindMed's development programs. Members represent institutions such as Johns Hopkins, NYU Langone Health, Duke University, National Institutes of Health, Stanford University, and Albany Medical College.
Scientific Advisory Board Chair, Dr. Robert Malenka added, "I am very excited that Dr. Fava has joined our Scientific Advisory Board. His extensive experience in designing rigorous and sophisticated clinical trials will accelerate MindMed's efforts to initiate efficient clinical trials that provide clear answers about the therapeutic effectiveness of MindMed's innovative treatment regimens."
To view the original press release in its entirety click here