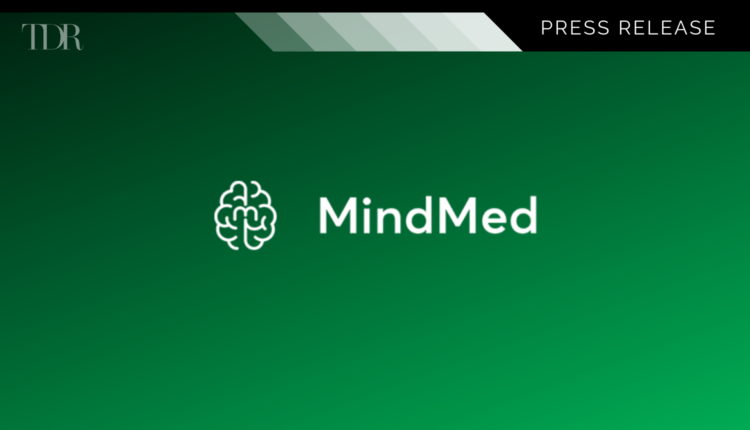 MindMed Begins Trading on Nasdaq
MindMed (NEO: MMED) (OTCMKTS: MMEDF), a leading psychedelic medicine biotech company, is pleased to announce the start of trading on The Nasdaq Capital Market ("Nasdaq"). Trading will begin on Tuesday, April 27, 2021, under the symbol "MNMD" on the Nasdaq.
As a reminder, MindMed will retain its listing on the Neo Exchange Inc. under the symbol "MMED". Once trading begins, the Company's subordinate voting shares will convert from the OTCQB under the symbol "MMEDF" to the new symbol "MNMD".
Furthermore, there will be a live bell ringing ceremony for MindMed on Thursday during the opening bell. Please use the following link to stream it live: https://livestream.com/accounts/27896496/events/9614244
About MindMed
MindMed is a clinical-stage psychedelic medicine biotech company that discovers, develops and deploys psychedelic inspired medicines and therapies to address addiction and mental illness. The company is assembling a compelling drug development pipeline of innovative treatments based on psychedelic substances including Psilocybin, LSD, MDMA, DMT and an Ibogaine derivative, 18-MC. The MindMed executive team brings extensive biopharmaceutical experience to MindMed's approach to developing the next generation of psychedelic-inspired medicines and therapies.
MindMed trades on the Canadian exchange NEO under the symbol MMED and in Germany under the symbol MMQ. MindMed will commence trading on the Nasdaq under the symbol MNMD effective April 27, 2021; until then the Company will continue to trade in the United States under the symbol MMEDF on the OTCQB.
To view the original press release in its entirety click here