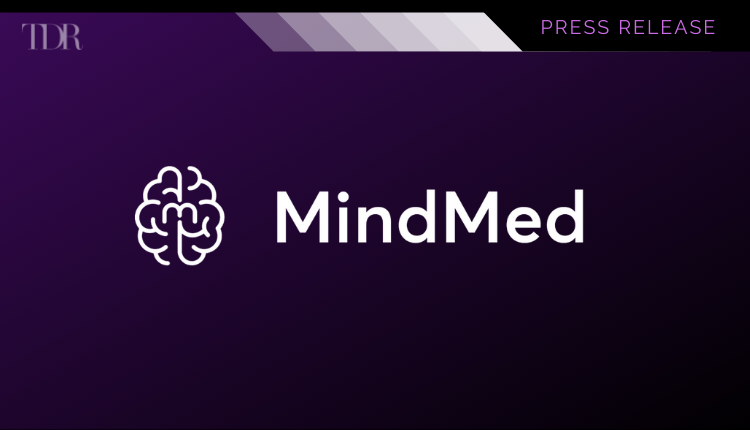 MindMed Engages in Productive Pre-Submission Meeting with FDA for Development of the MindMed Session Monitoring System
Mind Medicine/MindMed (NASDAQ: MNMD) (NEO: MMED), a leading biotech company developing psychedelic-inspired therapies recently met with the United States Food and Drug Administration (FDA) Center for Devices and Radiological Health (CDRH) with consultation from the Center for Drug Evaluation and Research (CDER) concerning several key points for ongoing development of the MindMed Session Monitoring System (MSMS) in a device pre-submission meeting that took place on October 25, 2021.
MindMed presented FDA with a working Indications for Use statement (IFU), and a development roadmap. These describe technology and infrastructure for the collection of precise, multimodal, multivalent data that can be processed via machine learning, artificial intelligence, signal processes, and other statistical methods to yield clinically meaningful output to satisfy the requirements of the IFU. FDA provided key feedback regarding the draft IFU and the research methods that will lay the foundation for regulatory submissions.
We regard our regulators as key stakeholders throughout the device development process and seek meetings with FDA as early and often as feasible. These regulatory engagements provide the opportunity to thoroughly and continually discuss and assess alignment around the various considerations, which are essential to the success and adoption of MindMed's Session Monitoring System's regulated components. The FDA is supportive of our plans to develop regulated devices that would allow the use of novel analyses of multimodal data to capture, model, and map outputs that, if cleared, could be useful to clinicians and patients in the delivery of psychedelic and other perception-altering substances.

Daniel R Karlin, MD MA, Chief Medical Officer of MindMed
"We found the feedback from both CDRH and CDER to be invaluable as we look to bring our innovative products toward regulatory approval," said Todd M. Solomon, PhD, Head of Digital Psychiatry at MindMed. "We look forward to continued engagement across both CDRH and CDER and believe this opportunity to collaborate across centers will benefit MindMed as we continue to refine our development plans." 
interactions between antidepressants and psilocybin or other psychedelics."
To view the original press release in its entirety click here