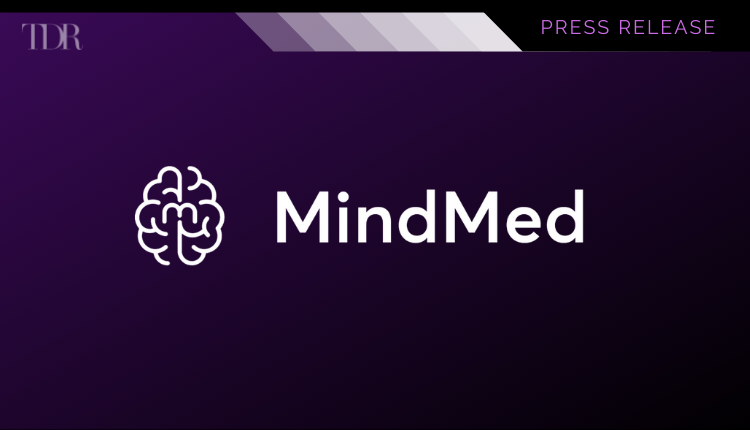 MindMed Initiates Phase 2a LSD Trial for the Treatment of Adult ADHD
– Enrolling patients in proof-of-concept exploratory trial conducted in collaboration with the University Hospital Basel in Switzerland and Maastricht University in the Netherlands –
-Trial led by Dr. Matthias Liechti and Dr. Kim Kuypers, pioneers and leading global experts in the psychedelic landscape –
Mind Medicine/MindMed (NASDAQ: MNMD) (NEO: MMED), a leading biotech company developing psychedelic-inspired therapies, today announced the initiation of Phase 2a proof-of-concept (POC) trial of lysergic acid diethylamide (LSD) in adult patients with attention deficit hyperactivity disorder (ADHD). The first site has been activated and patient enrollment is expected to start imminently. The POC trial will be conducted in collaboration with the University Hospital Basel in Switzerland and Maastricht University in the Netherlands and is designed to evaluate the therapeutic utility of repeated low doses of LSD.
We are pleased to activate our first site and excited to initiate patient enrollment of our ADHD proof-of-concept trial.The study builds on the growing evidence demonstrating LSD has the potential to improve mood and selective cognitive processes. Further, low doses of LSD have been shown to be safe, well tolerated and have minimal effects on physiological parameters. In collaboration with our renowned clinical researchers and team of leading investigators, we look forward to driving this exploratory trial forward as part of our broader comprehensive LSD clinical development strategy.

Robert Barrow, Chief Executive Officer and Director of MindMed
Dr. Matthias Liechti, University Hospital Basel and co-primary investigator of the trial commented, "Psychedelics including LSD have shown beneficial and lasting effects on mood when given at single doses producing psychedelic effects. There is anecdotal evidence for possible benefits of low to very low doses of psychedelics given repeatedly. This is the first controlled study to validly evaluate therapeutic effects of very low doses of a psychedelic in patients."
"We are very much looking forward to initiating our ADHD trial with repeated low doses of LSD, which will be conducted at two top European clinical therapeutic sites," said Dr. Miri Halperin Wernli, Executive President of MindMed. "We have designed a robust, randomized clinical trial to replicate and extend the promising findings of previously conducted smaller, open-label trials. This trial will evaluate our therapeutic regimen in a rigorously controlled setting and will help optimize the dosing schedule, compound selection and clinical management. Further, this trial will provide additional insight into the mechanisms by which psychedelics exert their therapeutic effects."
Phase 2a Trial Design
This is a multicenter, randomized, double-blind, placebo-controlled Phase 2a trial evaluating the safety and efficacy of low-dose LSD as treatment for ADHD in adults. The trial plans to enroll a total of 52 patients that will receive 20µg of LSD every (dose schedule) or placebo for 6 weeks (twice a week on a 3/4-day schedule [± 1 day]). The primary endpoints are mean change from baseline in ADHD symptoms, as assessed by the AISRS after 6 weeks of treatment. The AISRS total score consists of 18 items from the original Attention- Deficit/Hyperactivity Disorder – Rating Scale (ADHD-RS), which were derived based on DSM-5 criteria for ADHD. The ADHD-RS includes 9 items that address symptoms of inattention, and 9 items that address symptoms of impulsivity and hyperactivity. Each item is rated from 0 to 3. The AISRS total score can range from 0 to 54. A higher score corresponds to a worse severity of ADHD.
The trial will be led by Dr. Matthias Liechti, at University Hospital Basel, Switzerland and Dr. Kim Kuypers at Maastricht University, the Netherlands.
About Adult ADHD
While ADHD is often associated with children and adolescents, adults living with the disease face numerous challenges from debilitating struggles with time management and impulsivity to mood swings and disorganization. Of the estimated 10 million American adults that have ADHD, it is projected that only 10.9% seek and receive treatment for their condition. Between 2007 and 2016 alone, the rate amongst adults increased by 123%. Adult ADHD comprises over 46.5% of the total ADHD medication market in the United States. The total U.S. market size for ADHD medications is currently valued at $12.9 billion annually.
To view the original press release in its entirety click here