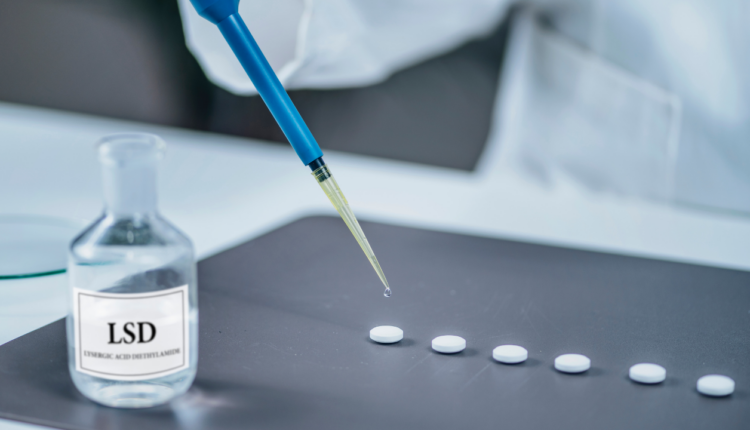 MindMed's Phase 2b Trial For MM-120 in GAD Reaches Enrollment Milestone
MindMed (NASDAQ: MNMD) (NEO: MMED), a clinical-stage biopharmaceutical company focused on pioneering innovative treatments for brain health disorders, made a noteworthy announcement today. They have successfully concluded the enrollment and dosing phase of Study MMED008, a Phase 2b researching the effectiveness of MM-120 (lysergide D-tartrate) in addressing Generalized Anxiety Disorder (GAD).
The MindMed study is a comprehensive, multi-center, parallel, randomized, double-blind, placebo-controlled dose-optimization study. The trial successfully recruited 198 participants who were randomly assigned to receive a single dosage of MM-120 at 25 µg, 50 µg, 100 µg, or 200 µg, or a placebo.
The primary objective of the study revolves around establishing the dose-response correlation among these four MM-120 doses compared to the placebo. This assessment will be based on the alteration in the Hamilton Anxiety Rating Scale (HAM-A) scores from the baseline to the fourth week.
The Hamilton Anxiety Rating Scale is a psychological assessment tool used to measure the severity of anxiety symptoms in individuals. It consists of a series of questions or items that evaluate both psychological and physical symptoms of anxiety. These items cover a range of symptoms commonly associated with anxiety, such as nervousness, tension, restlessness, sleep disturbances, and various physical manifestations of anxiety, and more.
In addition to the primary objective, the study will evaluate key secondary objectives over a 12-week period following the single administration. These objectives encompass assessing anxiety symptoms, ensuring safety and tolerability, and examining various other indicators of efficacy and improvements in quality of life.
Commenting on the development, MindMed CEO and Director of Robert Barrow expressed the study's significance, stating, "The completion of enrollment for this study represents a substantial achievement for MindMed and propels us closer to our mission of revolutionizing GAD treatment for the countless individuals grappling with this condition. Our ability to enroll nearly 200 participants in just over a year is a testament to the enthusiasm shown by both investigators and patients alike, and it reflects the exceptional performance of our dedicated team. We eagerly anticipate unveiling the top-line results in the upcoming fourth quarter of this year."
TDR will have further updates on the study's progress as warranted.