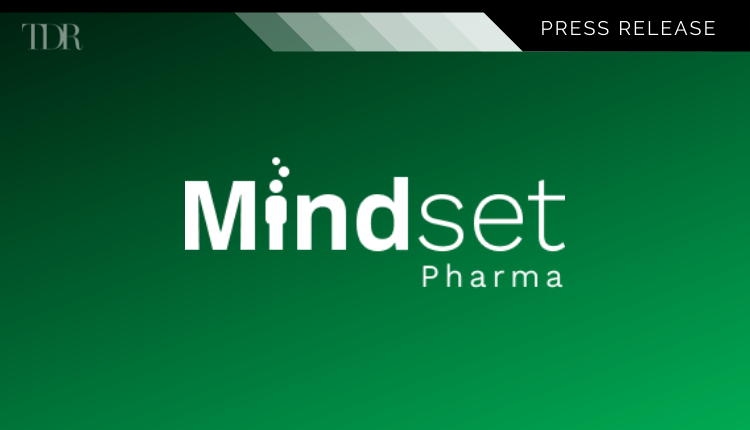 Mindset Pharma Announces Preclinical Results Demonstrating Extended Duration of Action in its Long-Acting Next Generation Psychedelic Compounds
 Mindset Pharma Inc. (CNSX: MSET) (OTCMKTS: MSSTF), a drug discovery and development company focused on creating optimized and patentable next-generation psychedelic medicines to treat neurological and psychiatric disorders with unmet needs, today announced that candidates from its Family 3 compounds, comprised of long-acting psilocybin side-chain restricted analogs, have demonstrated extended duration of action and decreased effect size at the 5-HT2A receptor. These results indicate a potentially significant improvement in the sustained efficacy and safety profile of current microdosing practices.
The preclinical results for our long-acting psilocybin analogs have meaningful implications for psychedelic-based therapy at low doses. These findings indicate the potential for us to change the paradigm of microdosing therapies by delivering the therapeutic benefits of psychedelics with limited potential to elicit a hallucinogenic experience at a wide range of effective doses.

James Lanthier, CEO of Mindset
"In-vivo results indicated that our Family 3 compounds demonstrated approximately 1/10th the effect size as psilocybin on behavioral measures of 5-HT2A activity in the mouse and are predicted to have extended duration of action consistent with once a day or once every other day dosing. We plan to continue testing our low-dose Family 3 NCEs in translational preclinical animal models to elucidate potential cognitive enhancing effects of our compounds," stated Joseph Araujo, Chief Scientific Officer of Mindset.
Mindset's Family 3 compounds are next-generation psilocybin analogs engineered to deliver the therapeutic benefits associated with microdosing across a range of doses while limiting hallucinogenic liability. The Company has run a battery of specialized in-vitro and in-vivo tests on its patent-pending novel compounds to select the optimal psychedelic drug candidates for progressing towards human clinical trials.
To view the original press release in its entirety click here