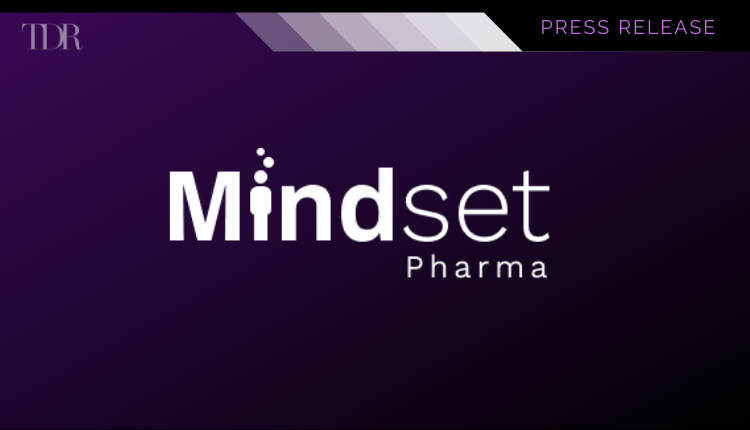 Mindset Pharma Appoints Dr. Fiona Randall as Senior Vice President of External Alliances and Scientific Strategy
 Mindset Pharma Inc. (CNSX: MSET)(OTCMKTS: MSSTF), a drug discovery and development company focused on creating optimized and patentable next-generation psychedelic medicines to treat neurological and psychiatric disorders with unmet medical needs, today announced that it has appointed Fiona Randall, B.Sc., Ph.D., a trained neuroscientist with worldwide research and management experience, as Senior Vice President of External Alliances and Scientific Strategy.
We have a tremendous opportunity to accelerate Mindset's growth through strategic partnerships. With Dr. Randall's extensive experience in both neurological research and alliance management and execution, we're excited to have her join our team. Dr. Randall's industry network and history of successfully managing complex and diverse alliances will play a crucial role in the development of future collaborations for our novel families of next-generations psychedelic compounds.

James Lanthier, CEO of Mindset
Most recently, Dr. Randall founded FireWire Consulting LLC which provides preclinical research and business development services to biopharmaceutical companies. She also served as Senior Director and Interim Head of Alliance Management at Vertex Pharmaceuticals Inc. and Head of External Innovation at Eisai Inc. focusing on how partnering organizations combine strengths to develop innovative therapeutics for patients across a range of diseases. Dr. Randall is a renowned scientist with industry research experience with Eisai, GSK and Merck and has worked in the USA, UK, China and Japan.
"I am very excited to join Mindset at this crucial stage of the company's remarkable growth journey. Mindset's approach to drug development is rooted in scientific rigor and its platform of optimized psychedelic compounds broadens the opportunity of delivering mental health solutions both in the clinic and at home. Patients are at the heart of my scientific interests, and I am delighted to be back working in neurology to make medicines for people living with debilitating mental health issues. I look forward to collaborating with the company's talented team and our strategic partner organizations to accelerate the development of Mindset's robust portfolio of next-generation psychedelic compounds," said Dr. Randall.
To view the original press release in its entirety click here