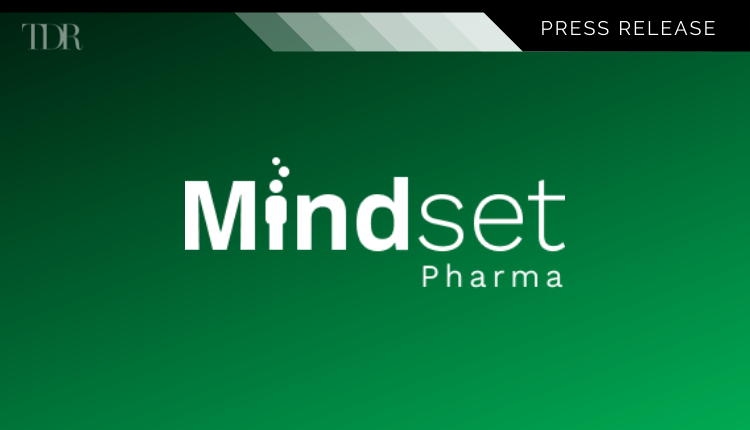 Mindset Pharma Broadens its IP Portfolio by Filing U.S. Provisional Patent Extending its DMT and 5-MeO-DMT Inspired Psychedelic Drug Candidates
Mindset Pharma Inc. (CNSX: MSET) (OTCMKTS: MSSTF), a drug discovery and development company focused on creating optimized and patentable next-generation psychedelic medicines to treat neurological and psychiatric disorders with unmet needs, today announced that it has filed its new provisional patent application with the United States Patent and Trademark Office ("USPTO") extending its Family 4 compounds, a set of novel DMT/5-MeO-DMT analogs. This most recent patent application covers a comprehensive range of next generation drug candidates, their related chemical process synthesis, composition of matter and therapeutic uses.
The second patent application for our novel drug candidates incorporates new side-chain restricted analog designs – working from the progress of our first application – and broadens the strength of our patent estate. Our DMT/5-MeO-DMT analogs have shown a range of duration and pharmacological diversity in preclinical modeling, with the potential to offer a more convenient and individualized administration for clinic-based therapies.

James Lanthier, CEO of Mindset
Family 4 compounds are DMT and 5-MeO-DMT inspired drug candidates that offer a broad range of pharmacological diversity suitable for in-clinic settings. The Company has run a battery of specialized in-vitro and in-vivo tests on its patent-pending novel compounds to select the optimal psychedelic drug candidates for progressing towards human clinical trials.
To view the original press release in its entirety click here