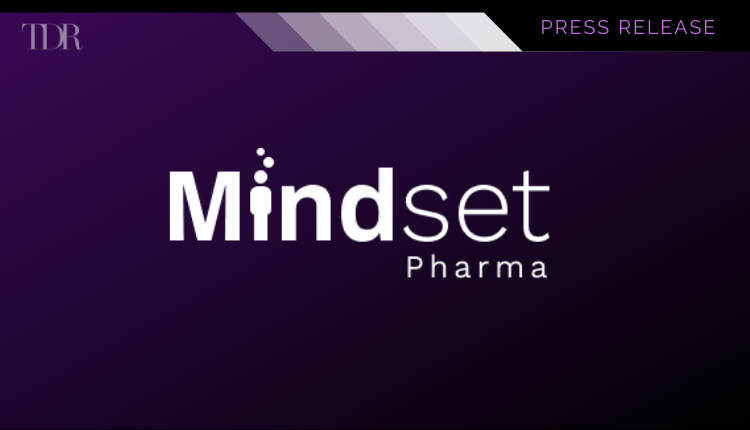 Mindset Pharma Enters Manufacturing Agreement with Leading CDMO to Produce Pharmaceutical Grade Batches of Next-Generation Psilocybin Drug Candidate, MSP-1014
Mindset Pharma Inc. (CNSX: MSET)(OTCMKTS: MSSTF), a drug discovery and development company focused on creating optimized and patentable next-generation psychedelic medicines to treat neurological and psychiatric disorders with unmet medical needs, today announced that it has entered into a pharmaceutical manufacturing agreement with a leading contract development and manufacturing organization (CDMO), for the production of pharmaceutical grade batches of Mindset's next-generation psilocybin drug candidate, MSP-1014.
Following our co-development announcement with the McQuade Center for Strategic Research and Development, a member of the Otsuka Pharmaceuticals family of companies, for our short-duration compounds (Mindset Families 2 & 4), we continue to receive interest from potential partners for our wider portfolio of differentiated next-generation drug candidates. As such, our manufacturing agreement with a leading CDMO positions MSP-1014 well for partnership opportunities to advance this optimized compound to human clinical trials. In preclinical trials, MSP-1014 has shown improved efficacy and safety compared to first-generation psilocybin. Also, it has demonstrated pharmacological diversity making it potentially suitable for both in clinic treatment approaches and as a take-home medicine.

James Lanthier, Chief Executive Officer of Mindset
"Notably, MSP-1014 is not a scheduled substance based on current guidance from regulators in Canada and the USA. With MSP-1014's unique structure and Mindset's innovative synthesis process, we anticipate a lower cost and more simple manufacturing process than psilocybin that well positions MSP-1014 for rapid commercialization," concluded Mr. Lanthier.
To view the original press release in its entirety click here