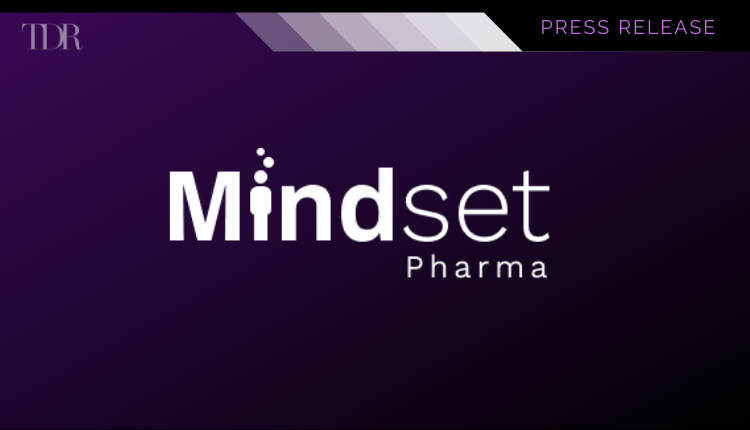 Mindset Pharma Identifies New Pharmacological Insights of First Generation Psychedelics Through its COPE Program with InterVivo Solutions
 Mindset Pharma Inc. (CNSX: MSET)(OTCMKTS: MSSTF), a drug discovery and development company focused on creating optimized and patentable next-generation psychedelic medicines to treat neurological and psychiatric disorders with unmet medical needs, today announced that, under its Co-operative Psychedelics Evaluation Platform ("COPE") program with InterVivo Solutions Inc. ("InterVivo"), the Company has identified new pharmacological insights related to the mechanisms of action and bioavailability of 5-MeO-DMT and other first generation psychedelics. Specifically, Mindset has further developed standard pharmacokinetics and drug discrimination data and protocols across LSD, psilocybin, 5-MeO-DMT, and now psilocin.
Comparisons of psilocybin and 5-MeO-DMT benchmarking data have revealed potential differences in the mechanism of action related to the hallucinogenic experience of 5-MeO-DMT versus psilocybin. Furthermore, data suggests that the oral bioavailability of 5-MeO-DMT increases at higher doses in rodents.
"In rodent drug discrimination studies, 5-HT2A antagonists completely block the ability of rats to perceive psilocybin, whereas the same antagonists do not completely block the effects of 5-MeO-DMT, suggesting that the perceptual experience of 5-MeO-DMT is due not only to 5-HT2A receptor agonism," said Joseph Araujo, Chief Scientific Officer of Mindset. "Pharmacokinetics studies also show 5-MeO-DMT is not orally bioavailable at low doses, but at higher doses, 5-MeO-DMT is bioavailable and its half-life is prolonged, indicating that its metabolism is saturable. This exemplifies the importance of studying a range of doses of psychedelics for benchmarking purposes."
Mindset is developing a spectrum of differentiated, next-generation medical psychedelics with the goal of improving several factors compared to first-generation psychedelic drugs. Thanks to this detailed benchmarking data, we're better positioned to pre-clinically evaluate and assess drug candidates, which are essential towards reaching our treatment goals.

James Lanthier, CEO of Mindset
The COPE Program is a translational testing platform developed in cooperation with InterVivo to introduce an industry standard against which the performance and efficacy of breakthrough psychedelic medicines are compared and assessed. Through this platform, Mindset and InterVivo intend to establish the first comprehensive psychedelics benchmark reference data set by evaluating a broad range of psychedelic drugs through a proprietary program of in vivo tests conducted at InterVivo's facility. The COPE platform is anticipated to represent an invaluable tool to guide the development of next-generation psychedelic compounds and improve patentability and value of new potential drug assets.
To watch a video of Mindset's CEO discussing the announcement in greater detail, please visit: https://youtu.be/kS6Rc0BhIK4
To view the original press release in its entirety click here