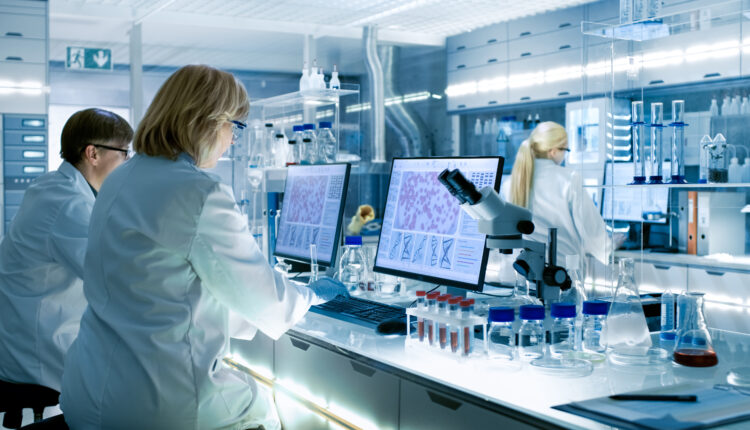 Mindset's Next-Gen Psychedelic Medicines
Mindset Pharma (still private) is an Ontario-based psychedelic pharma company that has filed multiple patents for new, pharmacologically optimized psychedelic medicines and is leading the way for psychedelics in replacement of antidepressants.
With one in six Americans taking some form of psychiatric drug, psychedelics are emerging as ideal treatments for addressing various mental issues. Mindset Pharma has recognized this huge opportunity presented by psychedelics in the global antidepressant market which is projected to grow to $17 billion in 2020.
On June 29, 2020, Mindset Pharma agreed to merge with North Sur Resource where North Sur will change its name to "Mindset Pharma Inc.", and North Sur will be in a position to seek a listing on the Canadian Securities Exchange, opening up greater opportunity for investors.
Mindset Pharma Psychedelic Ambitions
Mindset is increasingly looking to leverage its multiple patents as it seems to come up with the next big thing around psychedelics drugs.
The company's scientific team has already identified multiple novel compound structures set to enhance the development of pharmaceutically appropriate next-generation psychedelic drugs for addressing various neuropsychiatric conditions.
On April 14, 2020, the company teamed up with a leading research and development contractor to work on the next generation of psychedelic drugs. Working with a leading R&D contractor should allow the company to adhere to the timelines and select the first clinical psychedelic candidate before the end of the year.
Mindset CEO, James Lanthier, said, "We are pleased to establish a service agreement, which continues to be fully operational through the COVID pandemic. Importantly, working with a leading R&D contractor will allow us to adhere to our timelines to select our first clinical candidate before the end of the year and will allow us to maintain our first-to-file advantage and remain ahead of the curve as the exciting medical psychedelic space continues to evolve."
Broadening Psychedelic IP Assets
Mindset is also working on broadening its scope of intellectual property assets. The scientific team works on a series of additional patent applications, targeting novel psychedelic analogs and related manufacturing processes.
On May 6, 2020, the drug maker achieved a significant milestone after successfully synthesizing one of the target compounds identified in its patent applications. Mindset expects to complete the synthesizing of additional psychedelic compounds later as it moves towards the pre-clinical screening process. 
Mindset CEO James Lanthier commented: "Synthesizing patentable, next-generation compounds is a critical step in our pre-clinical work as we make progress towards identifying a lead compound for later-stage testing and clinical trials and maintaining our first-to-file advantage. We anticipate completing pre-clinical work on our initial drug candidates before the end of the year. We believe that next-generation psychedelic medicines that are pharmacologically optimized and patent-protected will be the future of this market.
Mindset Pharma Psychedelic Opportunity
Those developments made in the event of psychedelic compounds affirms Mindset Pharma in the first growing segment in medicine; the segment continues to generate significant interest presenting tremendous opportunities that the company can leverage and generate long term value.
It promises to be an exciting ride for Mindset, as the Federal Drug's Agency has already started taking a keen interest in Psychedelics, seen as a useful alternative for combating the opioid crisis and various mental illnesses.