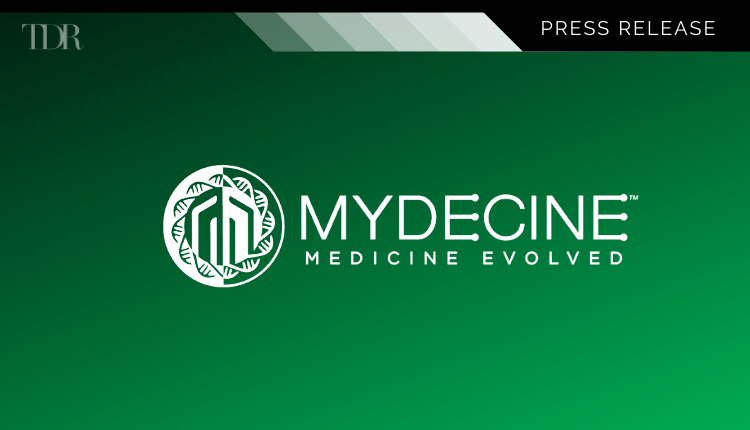 Mydecine Announces Launch of Cutting-Edge Therapeutic Compound Screening
Mydecine Innovations Group (NEO: MYCO) (OTCMKTS: MYCOF), an emerging biopharma and life sciences company committed to the research, development, and acceptance of alternative nature-sourced medicine for mainstream use, is pleased to announce the next steps in its research and development process as it investigates the chemical compounds and potential therapeutic effects of natural psilocybin as well as the company's large library of synthetic novel compounds
Following the receipt of the world's first international export of dried psilocybin mushrooms at Mydecine's Canadian Current Good Manufacturing Practice (cGMP) facility at API in Alberta, the Company has begun wide-ranging work to extract and characterize various compounds contained within the fruiting bodies of the dried psilocybin mushrooms. To date, Mydecine and API's analytical research has found what it believes to be multiple chemical entities not previously characterized within these species before. The Company will now begin the screening process to test the potential therapeutic effects of these entities against serotonin receptors such as HTR1A, HTR2A, HTR2B, HTR2C as well as a broad range of metabolism and absorption assays.
"Having the ability not only to discover and extract compounds, but also provide the end-to-end screening to determine their potential effects as therapeutics is a tremendous capability," says API CEO, Andrew MacIsaac. "We've built a world class drug discovery and development platform with Mydecine that will continue to set the company up for success as a global leader."
Utilizing the significant analytical capabilities at our disposal through our work with API as well as our proprietary ability to screen our large libraries of both synthetic and naturally derived novel compounds, we are pleased to announce this exciting advancement to our research and studies around these novel compounds for activity. These findings tie in with Mydecine's broader synthetic and development efforts and the programs and tools afforded us through our partnership with API will potentially provide the ability to scale these novel compounds all the way to the clinic in an efficient manner that provides internal insight to the biological effects of psychedelic therapeutics.

Mydecine CEO Josh Bartch
About Mydecine Innovations Group
Mydecine Innovations Group™ (NEO:MYCO) (OTCMKTS:MYCOF) is an emerging biotech and life sciences company dedicated to developing and commercializing innovative solutions for treating mental health problems and enhancing vitality. The company's world-renowned medical and scientific advisory board is building out a robust R&D pipeline of nature-sourced psychedelic-assisted therapeutics, novel compounds, therapy protocols, and unique delivery systems. Mydecine has exclusive access to a full cGMP certified pharmaceutical manufacturing facility with the ability to import/export, cultivate, extract/isolate, and analyze active mushroom compounds with full government approval through Health Canada. Mydecine also operates out of a state-of-the-art mycology lab in Denver, CO to focus on genetic research for scaling commercial cultivation of rare (non-psychedelic) medicinal mushrooms.
At the heart of Mydecine's core philosophy is that psychedelic-assisted psychotherapy will continue to gain acceptance in the medical community with many of the world's best accredited research organizations demonstrating its remarkable clinical effectiveness. Mydecine recognizes the responsibility associated with psychedelic-assisted therapy and will continue to position itself as a long-term leader across the spectrum of clinical trials, research, technology, and global supply. Mydecine has also successfully completed multiple acquisitions since its inception.
To view the original press release int its entirety click here