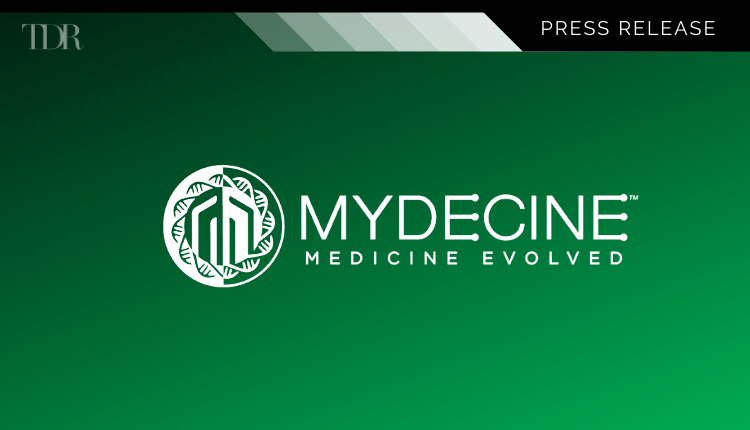 Mydecine Announces Partnership with LeadGen Labs
 Mydecine Innovations Group (NEO: MYCO)(OTCMKTS: MYCOF), an emerging biopharma and life sciences company committed to the research, development, and acceptance of alternative nature-sourced medicine for mainstream use, has announced a partnership with LeadGen Labs, a custom synthesis and contract research organization, to support Mydecine's novel psychedelic drug development efforts and increase the number of novel molecules the Company can synthesize concurrently.
Following the announcement of the Company's four initial drug candidates, Mydecine and LeadGen Labs will work to synthesize novel psychedelic molecules. LeadGen Labs, a full-service contract research organization, providing expertise in custom synthesis and route design, will work with the Mydecine research and drug design team to target these novel molecular entities and enhanced formulations, including effective dosages and safety.
We are experiencing a renaissance of medical interest in the classical psychedelics and Mydecine is working to iteratively improve and better understand the potential therapeutic benefits of these known and unknown molecules. We are excited to begin production on these novel patent pending molecules that hold the promise of improving the therapeutic use of psychedelics through enhanced safety and dosage control. Additionally, the initial batch of novel molecules we will research represent just the first of numerous families of molecules, representing potentially dozens of patentable compounds.

Rob Roscow, Mydecine Chief Science Officer
"Complementary to Mydecine's work with the University of Alberta and Applied Pharmaceutical Innovation (API), the partnership with LeadGen Labs expands our existing research infrastructure and allows for more rapid scaling of Mydecine's drug development pipeline and patent strategy," added Josh Bartch, CEO of Mydecine. "With the ability to swiftly synthesize and analyze these various families of novel molecules through both partnerships, we are in a strong position to support the latter stages of our drug development pipeline and build upon our intellectual property portfolio that is focused on building upon the value currently present in natural molecules with patentable safety features that will enhance therapy, reduce anxiety and maximize delivery mechanisms."
To view the original press release in its entirety, click here.