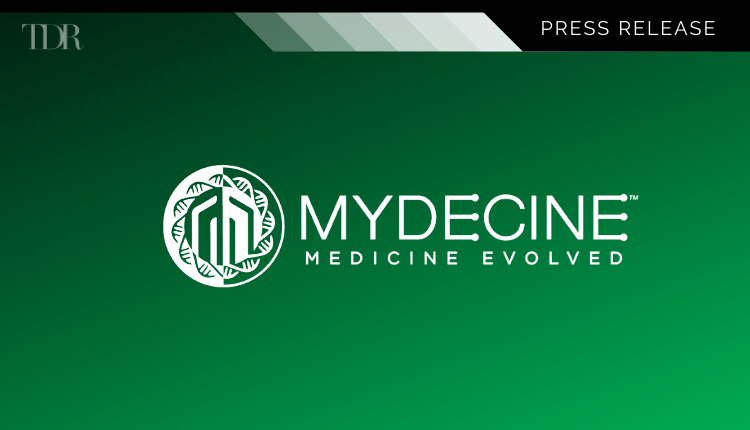 Mydecine Fully Completes the First-Ever International Export of Psilocybin Mushrooms and Solidifies its Clinical and Commercial Supply Chain
Mydecine Innovations Group (CSE: MYCO) (OTC: MYCOF) (FSE: 0NFA), an emerging biopharma company in the life sciences category committed to the research and development, production, and acceptance of alternative nature-sourced medicine for mainstream use, has completed the world's first international legal export of dried psilocybin mushrooms.
In December 2020, the Company announced the completion of its first commercial harvest of 20 kilograms (44 lbs) of psilocybin mushrooms at a private mycology-focused research and cultivation facility in Jamaica. The first shipment of the harvest has now been received at Mydecine's Canadian Current Good Manufacturing Practice (CGMP) facility, which has a Health Canada Schedule 1 Dealer's License attached to it, allowing for legal import/export, research and development, cultivation, product development, and commercial sale of active psychedelic medicinal compounds.
"We have made significant progress towards having the first IND number on a 99.9% pure psilocybin product that the synthetic form mimics. We believe our natural-sourced psilocybin, that is both significantly less costly and more efficient than the synthetic form, will prove to be a better overall option to meet the current market demand as well as voids any and all potential patent claims. This marks a milestone of fulfilling on the promise of creating a fully vertical and uninterrupted global supply chain."
"In the most potent psychedelic mushrooms, psilocybin is typically only around 1% of its total mass. This means that as much as 99% of the mushroom is composed of vegetative matter plus other potential active medicinal compounds. At our lab, we have already discovered multiple other active compounds separate from psilocybin and psilocin from just our initial psychedelic mushroom analysis. Based upon our preliminary studies, we believe that this could have more effective results than just single-molecule synthetic psilocybin. This supply chain will give us unrestrictive scalable access including numerous types of unique psychedelic mushroom species native to Jamaica. This should significantly increase our research and development and production efforts with some of the best types of mushrooms that we know of," said Damon Michaels, Mydecine's Co-Founder and Chief Operating Officer.
He continued, "Throughout history we have seen many historical instances involving the use of psychedelic medicine, more so the use of psychedelic mushrooms to be used as safe and effective therapeutic medicine to help improve mental injuries or expand one's overall consciousness. Today we are able to take this ancient form of holistic medicine and pair it with modern technology to better understand its active ingredients and how they specifically interact with the brain and body to produce the best, most controllable and beneficial results possible. For Mydecine to be able to create the world's first legal global supply chain of nature-sourced psilocybin to not only meet its own needs, but to supply to other licensed research organizations, universities, and healthcare facilities around the world, we hope to finally break the barrier of stigma and help people obtain mainstream access to this sacred medicine and turn it back into a traditional therapy."
To view the full press release click here