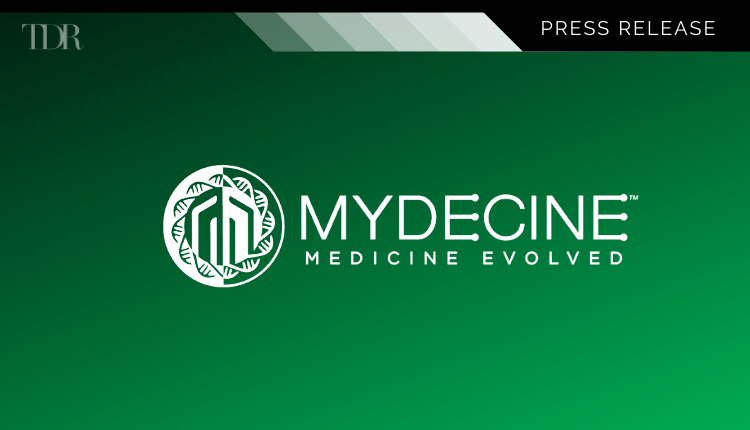 Mydecine Reports First Quarter 2021 Financial Results and Provides Business Update
Mydecine Innovations Group (NEO: MYCO)(OTCMKTS: MYCOF), an emerging biopharma and life sciences company committed to the research, development, and acceptance of alternative nature-sourced medicine for mainstream use, today reported its financial results for the first quarter ended March 31, 2021 and provided a business update.
Mydecine accomplished a number of key milestones in the first quarter of 2021 which collectively advanced our mission to bring one of the most robust portfolios of nature-sourced psychedelic-assisted therapeutics to the forefront of the mental health industry. Most notably, we achieved the first-ever international export of psilocybin mushrooms and solidified our clinical and commercial supply chain in order to advance our R&D. This supply advantage, combined with our API and LeadGens Lab partnerships, strategically advances our drug development and clinical trials, further positioning Mydecine to lead the next-generation of synthetic and naturally-derived psilocybin novel compounds. We are extremely pleased to have reached this critical point in our development and look forward to building upon these successes in the months ahead.

Joshua Bartch, CEO of Mydecine
Mr. Bartch added, "In addition to the key operational milestones achieved In the first quarter of 2021, we raised C$20 million, and I am pleased to report that Mydecine is well-funded to continue to strategically act on our growth strategy, including the advancement of our IP portfolio, build out of our clinical trial calendar, expansion of our European operations and development of our technology division."
Business Highlights During and Subsequent to the First Quarter 2021
Enhanced Partner Relationships
Entered into an exclusive partnership with Applied Pharmaceutical Innovation (API) at the University of Alberta, and further expanded capabilities that enable support of multiple drug development and clinical trial programs simultaneously.
Partnered with LeadGen Labs, a custom synthesis and contract research organization, to support the Company's novel psychedelic drug development efforts and considerably increase the number of novel molecules it can synthesize concurrently.
Secured Clinical and Commercial Supply of Psilocybin Mushrooms
Completed the first-ever international export of psilocybin mushrooms from a private mycology-focused research and cultivation facility in Jamaica.
Further Developed International Operational Footprint
Michel Rudolphie, former Novartis Norway CEO and former CEO and President of Make-A-Wish International, joined the Company as President of European Operations to develop and lead strategy, business development and comprehensive success across Europe.
Partnered with Principal Investigator Dr. David Erritzoe at Imperial College London (ICL) to conduct leading research in psychedelics, as well as the creation of novel collaborative pyschopharmacology/psychedelic research clinic between ICL and a major mental health NHS Trust in London.
Strengthened IP Portfolio
Filed seven provisional patent applications with the United States Patent and Trademark Office (USPTO) in its efforts to discover valuable novel compounds in fungi for medicinal and pharmaceutical use.
Filed provisional patent for Mindleap's mental health technology with the USPTO and the Canadian Intellectual Property Office.
Improved Capital Markets Positioning
Raised C$20 million through bought deal offerings.
Migrated to the NEO Exchange and commenced trading on March 23, 2021.
Submitted formal application to list on the NASDAQ Stock Exchange.
Financial Results for the First Quarter 2021
Net Loss: Net loss attributable to common stockholders was $5.2 million for the first quarter 2021, or a basic and diluted loss per share attributable to common stockholders of $0.03, as compared to a net loss attributable to common stockholders of $0.2 million for the first quarter 2020, or a basic and diluted loss per share attributable to common stockholders of $0.01.
Cash Position: As of March 31, 2021, the Company had cash and cash equivalents of $11.3 million.
To view the original press release in its entirety click here.