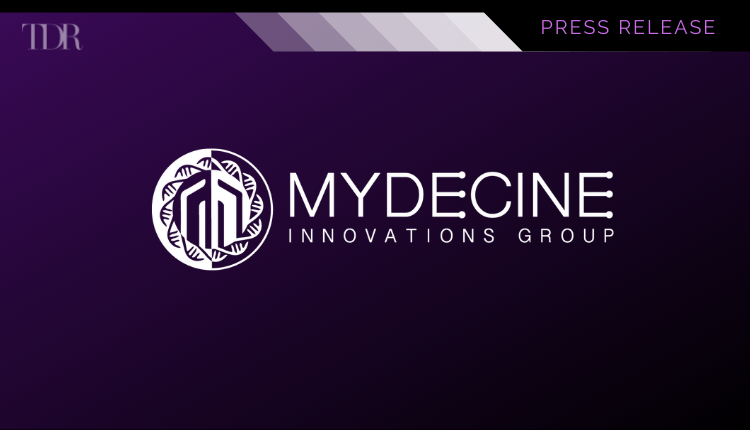 Mydecine Signs LOI with Maya to Co-Develop a Novel Prescription Digital Therapeutic Platform Aiming to Further Increase Safety, Efficacy, and Accessibility of Psychedelic-Assisted Treatments
 Mydecine Innovations Group(NEO: MYCO)(OTCMKTS: MYCOF), a biotechnology and digital technology company aiming to transform the treatment of mental health and addiction disorders, announced today that the Company has signed an LOI (letter of intent) with Maya. Together, the two companies plan to co-develop a novel digital therapeutics (DTx) platform. This platform would allow Mydecine to enhance treatment effectiveness by pairing the DTx with the Company's existing digital health platform, Mindleap Health ("Mindleap"), alongside the Company's medication-based treatments to create a trifecta approach.
This collaborative partnership aims to enhance Mindleap's digital platform by collecting and computing unique data to create more personalized treatments for patients. Once the new DTx platform is complete, physicians could prescribe the new digital therapeutic in addition to Mydecine's drug and therapy protocols or as a standalone option. The Company believes this will improve the efficacy of current treatment options by personalizing them to the patient and making them more accessible.
Maya is a purpose-built platform enabling real-world data and research to optimize outcomes and industry standards by enhancing safety, reducing the cost of care, increasing IP equity, and informing regulation of psychedelic-based therapy. Maya's clinically validated surveys, biometric tracking, and protocol customization combined with Mindleap's telemedicine, exclusive digital content, and community features will allow both companies to accelerate the development and commercialization of a novel DTx platform.
Both companies will pursue rigorous studies to achieve FDA Section 510(k) clearance upon software integration and a comprehensive regulatory assessment. This clearance will allow the DTx platform to be registered and used as a medical device to allow patients to receive insurance reimbursement coverage for treatments on the platform. This developing partnership with Maya will enable both companies to create standalone evidence-based software as a medical device DTx platform. In addition, the current smoking cessation clinical trial Mydecine is conducting in partnership with Johns Hopkins University, and Mindleap's current consumer-facing offerings, will not be altered or affected.
The technology integration of the two software platforms is aimed at enhancing Mindleap's medical capabilities to more quickly and efficiently develop a personalized prescription-based digital therapeutic that will not only complement Mydecine's smoking cessation treatment but eventually for all primary and ancillary indications the Company is targeting. We believe Digital Therapeutics is the next big wave in healthcare. We feel confident that once our DTx platform is complete, Mydecine will be on the cutting-edge and well-ahead of the competition. Creating and integrating a DTx will be equally as valuable as the drug discovery and therapeutic protocols that the Company currently has under development. The new platform will provide improved adherence to treatment protocols, patient experience, biometric insights, and post-approval insurance reimbursements.

Damon Michaels, Mydecine Co-Founder, Director, and COO
The global digital therapeutics market size is estimated to be $4.20 billion in 2021 and expects to reach $10.62 billion in 2025 at a CAGR of 26.1%. Digital therapeutics, particularly those that a physician prescribes instead of releasing directly to consumers, allow biotech companies to enhance treatments using modern technology. This partnership will enable Mydecine to accelerate the launching of new features using a market-leading technology partner.
David Champion, Founder, and CEO of Maya, commented, "Digital therapeutics are starting to transform how biotech companies approach clinical development and healthcare delivery. Our team is excited to develop a prescription DTx tool to initially aid in smoking cessation along with Mydecine's researchers and Mindleap's technology team."
To view the original press release in its entirety click here