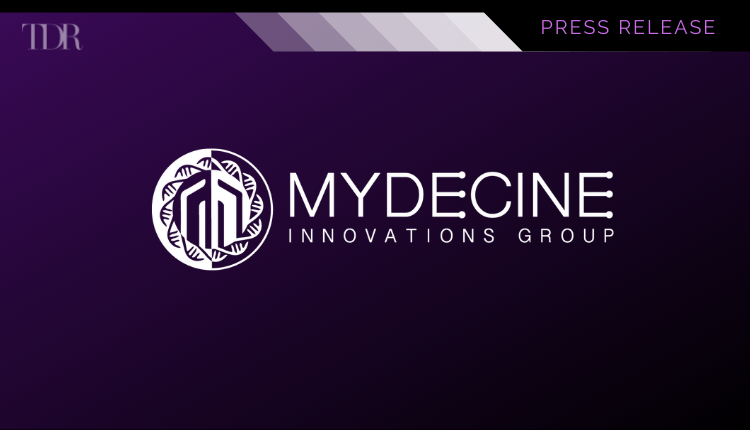 Mydecine Submits Pre-Investigational New Drug Briefing Package to the FDA for MYCO-001 Seamless Phase 2/3 Smoking Cessation Clinical Trial
 Mydecine Innovations Group (NEO: MYCO)(OTCMKTS: MYCOF), a biotechnology and digital technology company aiming to transform the treatment of mental health and addiction disorders, today announced in preparation for its FDA pre-Investigational New Drug (IND) meeting on February 28th, the company has submitted a pre-IND briefing package to the U.S. Food and Drug Administration (FDA) for a clinical study evaluating MYCO-001 in a structured smoking cessation treatment program.
The study will be led by Principal Investigator Dr. Matthew Johnson, Ph.D., Professor of Psychiatry and Behavioral Sciences at Johns Hopkins University. The university is the flagship site of the planned placebo-controlled study, which will assess the safety and efficacy of psilocybin-assisted psychotherapy utilizing MYCO-001 to treat tobacco addiction.
We are excited to move forward on this important study, and our team has been working diligently to ensure that our pre-IND package is complete. Tobacco use is the greatest single, preventable cause of death in the world. Yet there are few safe and effective treatments for nicotine addiction. As the only company currently investigating a psilocybin compound for smoking cessation, Mydecine is proud to be at the forefront of this research.

Mydecine CEO Josh Bartch
The planned study will build on previous smoking cessation studies conducted by Dr. Johnson and his team at Johns Hopkins University. In their ongoing trial, 59% of participants who received psychedelic-assisted therapy remained abstinent from smoking at 12 months, compared to only 28% of patients who received the transdermal nicotine patch.
Mydecine's Phase 2/3 study is projected to launch in Q2 2022 and will be looking at primary endpoints of three and six months. A combined-phase or operationally seamless clinical trial, such as this one, combines two or more phases into one study and uses results acquired throughout the trial to adjust the course of the study. This design can use resources more efficiently and often can be more informative than a traditional fixed study.
"Even with a wide variety of approved treatments on the market, tobacco addiction continues to remain largely untreated," added Mydecine CMO Dr. Rakesh Jetly. "With safety and efficacy concerns about current therapies, including the recall of the blockbuster treatment Chantix, there is a strong need for innovative and improved treatment options."
According to the Centers for Disease Control and Prevention (CDC), cigarette smoking is responsible for one out of every five deaths in the United States, roughly 480,000 people every year. Approximately 34.1 million Americans currently smoke cigarettes. About 68% have stated they would like to quit smoking, and 55% have made an attempt to quit, yet only 7.5% are successful.
To view the original press release in its entirety click here