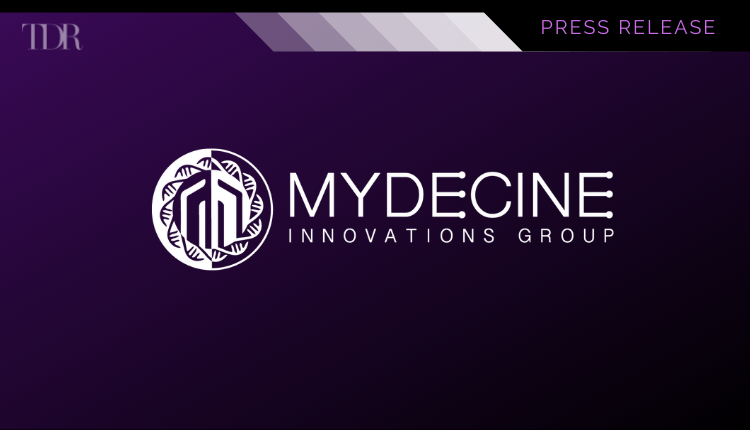 Mydecine Welcomes Dr. Victoria Hale as Newest Independent Board Member
 Mydecine Innovations Group (NEO: MYCO)(OTCMKTS: MYCOF), a biotechnology company aiming to transform the treatment of mental health and addiction disorders, today announced the appointment of Dr. Victoria Hale to the company's Board of Directors. Dr. Hale is a pharmaceutical scientist and executive, as well as a global health social entrepreneur. She currently serves as Chair of the Board of the Multidisciplinary Association for Psychedelic Studies (MAPS), a non-profit research and educational organization leading the psychedelics sector in new medicine development.
MAPS works to raise awareness of psychedelics and help scientists design, fund and obtain regulatory approval of studies measuring the safety and effectiveness of psychedelics for therapeutic use.
"We are thrilled to welcome Dr. Hale to Mydecine's board of directors. Her unique experience in drug development and psychedelic medicine will be a valued addition to the company's expertise," said Mydecine Chief Science Officer Rob Roscow. "Strengthening our board with industry leaders like Victoria is one of the ways Mydecine is preparing for future growth."
With Victoria's extensive experience and her commitment to bringing life-changing treatments to those who need them, our board members unanimously agreed that she will be an added asset to the company. Like the team at Mydecine, Victoria has a strong passion for working to improve public health outcomes.

Mydecine CEO Josh Bartch
"There is a tremendous unmet need for effective treatments for mental health disorders," said Dr. Hale, who will join the Company's Board of Directors mid-February. "I'm excited to work with Mydecine as their team explores new therapies to help address the global mental health crisis."
About Dr. Victoria Hale
As a global health entrepreneur committed to reducing health inequities, Dr. Hale has raised $230 million in philanthropy for drug development and has successfully guided several new medicines through the requirements of the U.S. Food and Drug Administration and other regulatory agencies.
With previous drug development experience at the FDA and Genentech, Inc., Dr. Hale earned her Ph.D. in Pharmaceutical Chemistry from University of California San Francisco, where she is Adjunct Professor of Bioengineering and Experimental Sciences.
She founded the first U.S. non-profit pharmaceutical company in 2001, OneWorld Health, and served as chairman and CEO until 2008, and Chair Emeritus until 2011. She then founded Medicines360, a non-profit pharmaceutical company dedicated to developing medicines for women and children, including pregnant women.
Dr. Hale is a MacArthur Fellow, a member of the U.S. National Academy of Medicine, and serves on several other boards. She has been recognized as an outstanding global social entrepreneur by the Schwab Foundation, the Skoll Foundation and Ashoka.
To view the original press release in its entirety click here