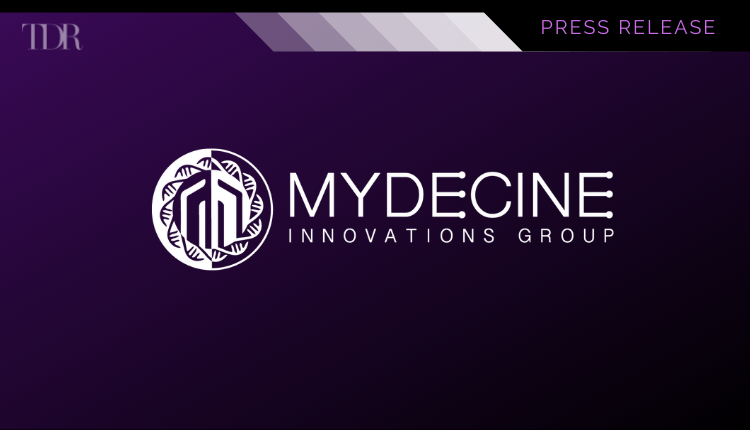 Mydecine's Exclusive Dealer Identified as Licensed Psilocybin and MDMA Supplier in Canada
Mydecine Innovations Group (NEO: MYCO)(OTCMKTS: MYCOF), a biotechnology company aiming to transform the treatment of mental health and addiction disorders, today announced that Health Canada has included the dealer's license Mydecine operates under as a supplier for the Special Access Program, which allows healthcare providers to request specific drugs for approved patients who have not responded to other available treatment options.
The licensed dealer facility, available to Mydecine through its exclusive agreement with Applied Pharmaceutical Innovation (API), contains a unique research and development infrastructure as well as a manufacturing facility in Edmonton, Canada. With the license, Mydecine is able to provide psilocybin and MDMA that meet Current Good Manufacturing Practices (cGMP) through Health Canada's Special Access Program (SAP). This program allows practitioners to request psilocybin and MDMA for a patient with a serious or life-threatening condition where conventional treatments have failed, are unsuitable, or are generally not available in Canada.
While we will continue to advance the research of psychedelic-assisted psychotherapy through our clinical trials and drug development process, we understand there are patients in need of treatments today. Through our dealer's license, we can offer psilocybin and MDMA to practitioners and clinics in Canada who want to offer these treatment options for patients in need.

Mydecine Chief Medical Officer Dr. Rakesh Jetly
Following the addition of psilocybin and MDMA to Health Canada's SAP in January, Mydecine launched its Special Access Support and Supply Program for physicians, clinics and hospitals throughout Canada, providing access to cGMP products, protocol training, therapy manuals, and technology to ensure safe and effective therapy outcomes for patients.
To view the original press release in its entirety click here