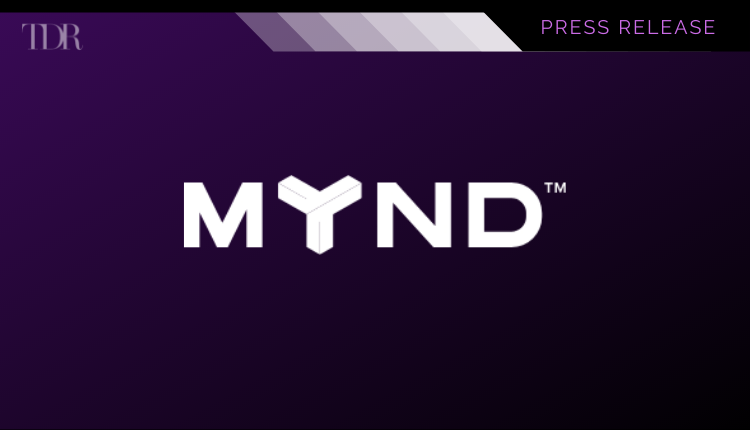 MYND Life Sciences Announces Closing of Fully Subscribed $3 Million Convertible Debenture Unit Offering
MYND Life Sciences Inc. (CNSX: MYND) (OTC: MYNDF)is pleased to announce, further to its news release of August 26, 2021, the closing of its non-brokered private placement offering (the "Offering") under which it sold $3,000,000 aggregate principal amount of convertible debenture units (the "Debenture Units") for gross proceeds of $2,700,000, representing an initial issue discount equal to 10% of the aggregate principal amount of the Debentures (as defined below).
Each Debenture Unit consists of (i) $1,000 principal amount of senior unsecured convertible debentures (the "Debentures"); and (ii) common share purchase warrants (the "Warrants") exercisable for 1,000 common shares in the Company ("Shares"). The Debentures will mature on the date that is 24 months from the date of issuance (the "Maturity Date") and shall bear interest at a rate of 5% per annum, payable on the Maturity Date. The principal sum of the Debentures, or any portion thereof, may be converted into Shares of the Company at a conversion price of $0.75 per Share (the "Conversion Price"). Each Warrant shall entitle the holder to acquire one additional common share (a "Warrant Share") in the capital of the Company at a price of $1.00 per Warrant Share for a period of 24 months from the date of issuance.
The Company may force the conversion of all of the principal amount of the then outstanding Debentures at the Conversion Price prior to the Maturity Date, if the daily volume weighted average trading price ("VWAP") of the Shares on the Canadian Securities Exchange (the "Exchange") is greater than a 50% premium to the Conversion Price for any 15 trading days during any period of 30 consecutive trading days.
All Debentures and Warrants issued pursuant to the Offering, including any securities into which they may be converted or exercised, are subject to a statutory hold period of four months and one day from the date of issuance thereof.  The Company will use the proceeds of the Offering to advance its novel drug discovery platform, commercialize its diagnostic business unit and for general working capital.
To view the original press release in its entirety click here