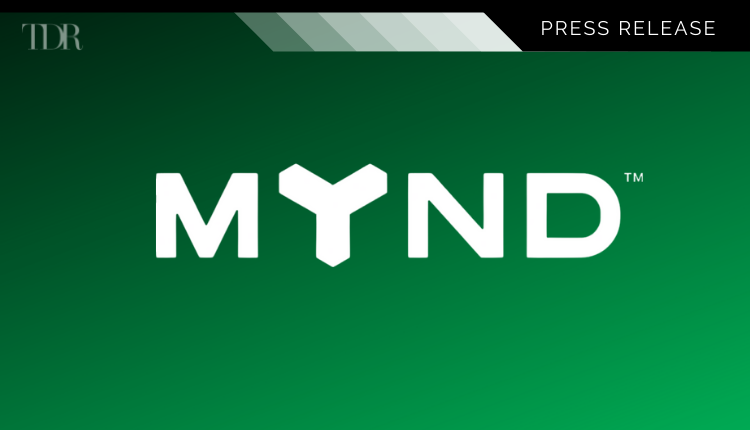 MYND Life Sciences Expands Intellectual Portfolio to Target Alzheimer's disease and related forms of Dementia with Chemical Subclasses of Psilocybin Analogues
MYND Life Sciences Inc. (CNSX: MYND) a drug research and development company focused on novel psychedelic drug development, diagnostic approaches and pharmaceuticals, is pleased to announce it has expanded its intellectual property portfolio for diseases of the central nervous system, including methods for treating or delaying Alzheimer's disease and related forms of dementia.
MYND's research team has shown significant progress in advancing its proprietary technologies that may impact central nervous system diseases including Alzheimer's disease and other forms of dementia by possibly delaying or in some instances potentially reversing the progress of these forms of diseases. MYND has bolstered its novel drug discovery pipeline by commencing preclinical testing of chemical subclasses of psilocybin analogues with the goal to enter clinical trials to treat Alzheimer's disease and other related forms of dementia.
"Our preclinical research is uncovering new therapeutic approaches and we plan to exhaustively explore these new leads for treating Alzheimer's disease and other dementias," stated Dr. Wilf Jefferies, MYND's Chief Science Officer.  
The World Health Organization estimates that between 44 and 50 million people worldwide are suffering from Alzheimer's disease or related forms of dementia. That includes approximately six million Americans and nearly one million Canadians suffering from dementias.
Diagnosing, preventing and treating diseases of the central nervous system is at the core of our focused corporate strategy. Alzheimer's disease effects millions of people around the globe and remains a catastrophic condition without a cure. MYND's intellectual property holdings have recently been expanded to address unmet needs in treating Alzheimer's disease that may create significant value for MYND shareholders.

Dr. Lyle Oberg, CEO of MYND Life Sciences
To view the original press release in its entirety click here