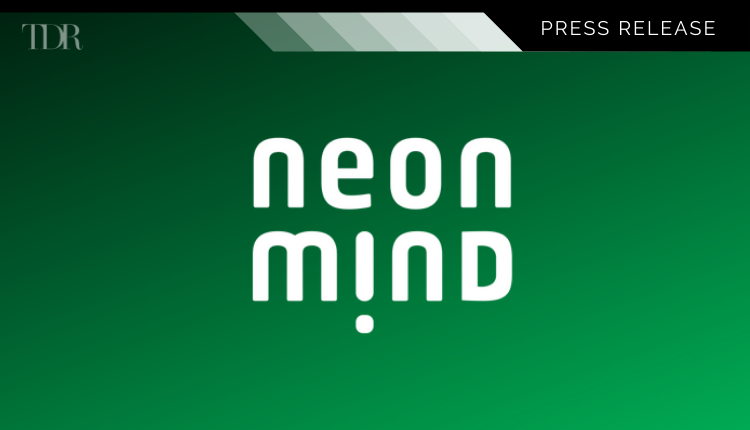 NeonMind Announces New Specialty Clinics Division and Appoints Ernie Ho as New VP
NeonMind Biosciences Inc. (CNSX: NEON) (OTCMKTS: NMDBF), a psychedelic drug development company, is pleased to announce that it is establishing a medical services division for the delivery of evidence-backed innovative treatments for a variety of mental health needs. This will include psychedelic modalities and other newer treatments for mood disorders such as depression.
NeonMind is assembling a team of experts to plan and launch a chain of NeonMind-branded clinics in Canada. Working with health care communities and tailoring the services to local market needs, these clinics will offer various treatments for mental health, including psychedelic therapeutics and drug-enhanced psychotherapy.
Our vision is to build an integrated services platform and comprehensive set of programs aimed at delivering specialized treatments combined with traditional modalities for a variety of mental health conditions and right-sized for local needs. A major impetus for this strategic decision is that psychedelic drugs used to enhance psychotherapy are set to be a game-changing treatment tool, and infrastructure development is needed to provide access points for these innovative treatments.

Robert Tessarolo, President and CEO of NeonMind
In Canada, ketamine and esketamine are currently the only psychedelic substances that may legally be prescribed and administered in medical clinics, but there is a large and growing pipeline of psychedelic drug development programs with clinical trials underway evaluating other substances including psilocybin. Importantly recent clinical trial results with psilocybin treatment are showing promise.
The platform will be designed to expand to increase offerings of drug-enhanced psychotherapies over time. NeonMind aims to gain an early-mover advantage, establish a strategic footprint, and have operations ready to accommodate a future surge from potential psychedelic drug approvals.
"We believe that there are gaps that have not yet been filled for localized services and underserved markets, and will begin laying our foundations now with specialty mental health services, and then evolve our clinic model over time with changing market needs and with the availability of new drug-enhanced psychotherapies," added Rob Tessarolo.
NeonMind has appointed Ernie Ho as VP, Corporate Development, with his initial focus to be the development of the team to build out medical services as well as to identify and assess partnership and acquisition targets. Ernie's background spans both biopharma and healthcare services, with experience in product development, commercialization, and corporate development. At LifeLabs, Canada's largest medical diagnostics provider, he developed and successfully launched innovative medical services with a focus on client needs and improved outcomes including point-of-care testing and mobile testing services.
"Ernie also has extensive experience in biopharma including playing pivotal roles in licensing and M&A at Cipher Pharmaceuticals, and raising capital to support product development at Therapure Biopharma (now part of Resilience Biotechnologies). These skill sets are highly complementary to our company strategy," added Rob Tessarolo.
Now more than ever,mental illness is having a devastating impact on society and access to treatments remains an issue. The devastation of the COVID-19 pandemic – millions of deaths, economic hardship and unprecedented restrictions on social interaction – has already had a marked effect on people's mental health. According to a Kaiser Family Foundation health tracking poll, more than 40% of people in the U.S. reported deteriorating mental health including symptoms of anxiety disorder or depressive disorder due to COVID-19, representing 2 – 4 times the number affected people before COVID. 38% of participants in a Matchbox survey in Canada reported a decline in mental health due to COVID-19.
To view the original press release in its entirety click here