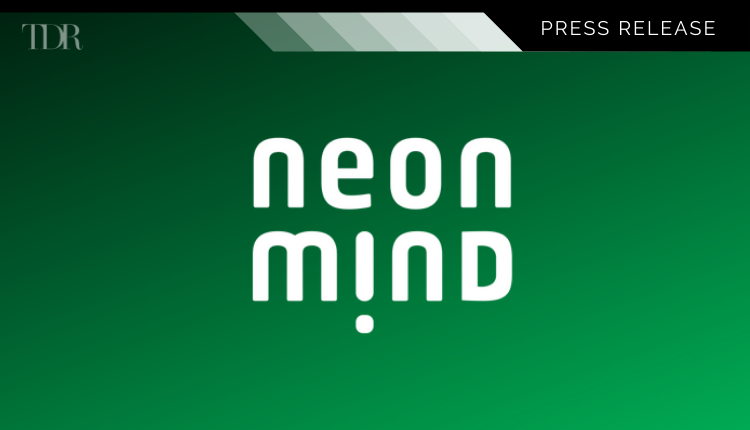 NeonMind Announces Vitasave Will Carry NeonMind Functional Mushroom Products
NeonMind Biosciences Inc. (CNSX: NEON) (OTCMKTS: NMDBF), is pleased to announce that Vitasave has agreed to carry all four of NeonMind's functional mushroom infused coffees through Vitasave's eCommerce platform.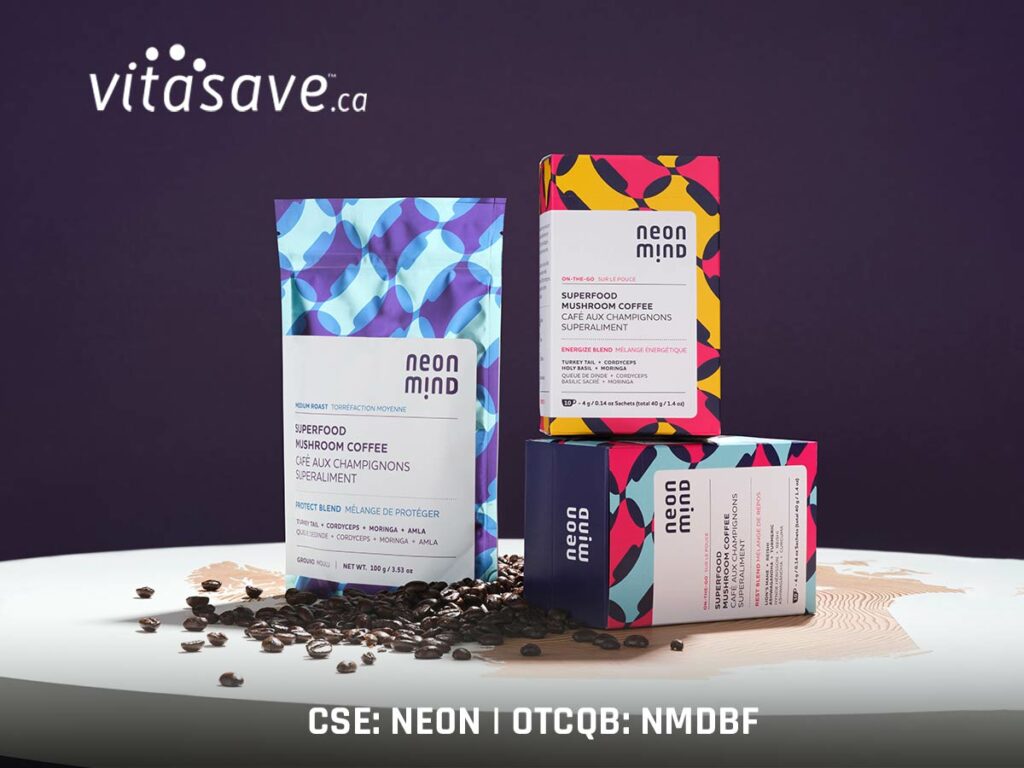 Vitasave is a Canadian owned and operated natural health company headquartered in British Columbia, with warehouses in Vancouver and Toronto. With two retail locations and growing, Vitasave carries a broad product mix with over 7,500 natural health products across more than 250 brands, including vitamins, supplements, food, pet care and lifestyle products. Vitasave has completed over two million shipments through its eCommerce platform since it was founded eight years ago.
This week, NeonMind shipped out deliveries of all four of its functional mushroom infused coffees to two Vitasave warehouses in Ontario and British Columbia, Canada. The products include two traditional roasted coffee blends made with Peruvian dark roast and Peruvian medium french vanilla roast, and two instant coffee blends made with 100% Columbian Arabica dark roast. They are expected to be available for purchase through the Vitasave online network within the next few weeks. To support the eCommerce launch, the NeonMind coffees will be included in Vitasave's e-flyer in June.
Expanding customer reach is an important component of NeonMind's strategic growth plan and Vitasave will be a strong partner with its robust online presence. More than ever, consumers are concerned about their health and wellbeing and the demand for high quality functional food products continues to grow. The NeonMind coffee product line delivers excellent taste along with the functional mushrooms that can be incorporated into a daily ritual

NeonMind CEO Rob Tessarolo
Functional mushrooms are mushroom varieties that are known to have a health benefit beyond providing nutrition. Functional mushrooms found in NeonMind Coffees, such as cordyceps, lion's mane, reishi, and turkey tail; offer long-term physical, neurological and immunological benefits.
In a report by Mordor Intelligence, the global functional mushroom market was valued at nearly $25.5 billion USD in 2020, and it is estimated to register a compound annual growth rate of 8.4% during the forecast period 2021-2026.
To view the original press release in its entirety click here