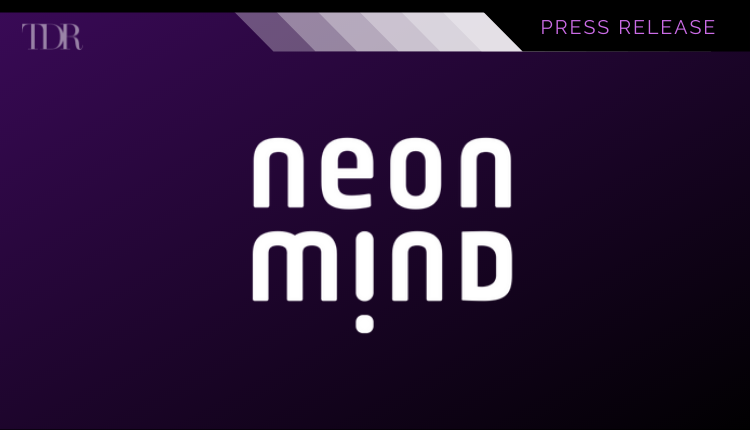 NeonMind Reports Business Highlights on Partnership Activities, Clinical Pipeline and Corporate Developments
Completed concrete milestones in its strategy to become a leading psychedelic drug developer and specialty clinics operator. Developed clear drug development pathway for NEO-001, the industry's first psilocybin-based obesity treatment with near-term clinical milestones. Partnered with well-established specialty treatment providers, SRx Health Solutions and BioScript Solutions to build out a network of NeonMind-branded specialty mental health clinics across Canada
NeonMind Biosciences Inc.(CNSX: NEON) (OTCMKTS: NMDBF), an integrated drug development and wellness company focused on bringing innovative psychedelic-based treatments to people suffering from obesity and mental health disorders, today provided a summary of business highlights on the Company's activities and progress across its Pharmaceutical and Medical Services Divisions.
Pharmaceutical Division Highlights
Medical Services Division Highlights
We made significant progress in our corporate transformation to become a psychedelic drug developer and specialty mental health clinics operator. Our strategic focus provides near-term revenue generation and a proprietary groundbreaking treatment for obesity, both of which provide exposure to exciting and novel treatments for mental health and wellness. We now have a clear drug development pathway to bring NEO-001, the first and only psychedelic-based treatment for obesity, into clinical trials. Additionally, our strategic alliances with SRx and BioScript will enable us to quickly establish a network of NeonMind-branded specialty mental health clinics across Canada. As the psychedelic industry continues to undergo rapid expansion, we are well positioned to execute on our growth strategy and develop innovative therapeutic uses for psychedelic compounds to treat weight management conditions and mental health disorders.

Robert Tessarolo, President & CEO of NeonMind
Corporate Highlights
The Company's common shares, listed on the OTCQB Venture Market, became eligible for electronic clearing and settlement through the Depository Trust Company ("DTC") in the United States.
Completed divestiture of assets related to its consumer division, including e-commerce operations and underlying functional food assets, as well as shares owned in Translational Life Sciences Inc. for a combined consideration of approximately C$1.1 million plus royalty. In connection with the divestiture of the consumer division, Amber Allen has resigned as Vice President of Sales, effective January 17, 2022.
Launched a new website at www.neonmindbiosciences.com.
As a result of NeonMind's growing specialty clinic operations, the Company has established its new headquarters in Oakville, Ontario. The full address is 295 Robinson Street, Suite 100, Oakville, ON L6J 1G7.
To view the original press release in its entirety click here