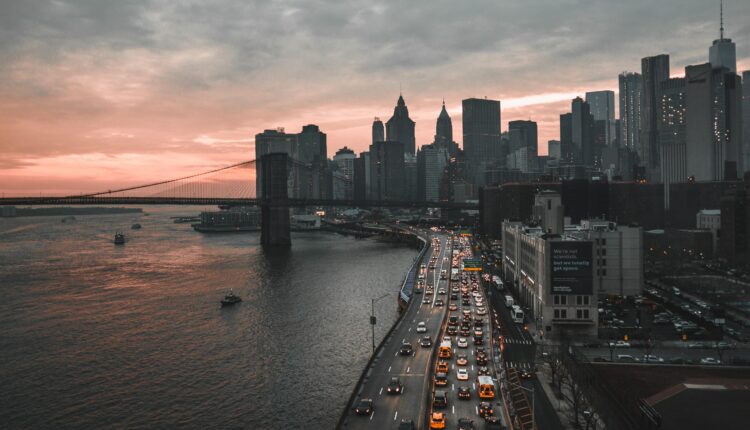 New Psychedelic Research Centre Launches At Mount Sinai in New York With a Focus on MDMA
A renowned American school of medicine, Mount Sinai, is launching a research centre dedicated entirely to the study of psychedelics, and in particular MDMA. It is the second institution of its kind to open such a facility in less than a year.
The Icahn School of Medicine at Mount Sinai in New York City announced late last week it had launched the Center for Psychedelic Psychotherapy and Trauma Research. Researchers at the centre at Mount Sinai will study compounds such as MDMA, psilocybin, and other psychedelics for the treatment of stress-related conditions such as post-traumatic stress disorder, depression and anxiety. 
In late January of 2020, investigators at Johns Hopkins University launched the Center for Psychedelic and Consciousness Research in Baltimore, Maryland, where researchers have primarily focused on psilocybin.
A press release detailing Mount Sinai's announcement noted the FDA's breakthrough therapy designation and expanded access for MDMA, a substance that although not approved for clinical use has undergone Phase I and II trials, and is currently in Phase III. Clinical trials for MDMA will be a focus at the centre, along with research that would allow for effective, scaled delivery of the drug.
In addition to clinical trials on PTSD, the centre will focus on training and education, basic science and translational neuroscience research, as well as collaboration and public education. Researchers will conduct pilot studies on other psychedelic substances while investigating their mechanisms and effects on the brain and body, while licensed clinicians will train mental health professionals and build a psychedelic-assisted psychotherapy curriculum for the school's psychiatry residency program.
Dr. Rachel Yehuda will head up the research centre. A professor of neuroscience and psychiatry at the Ichan School of Medicine, Yehuda is also the founder and director of the Traumatic Stress Studies program at Mount Sinai. She first announced her plan to launch the centre in a February 2020 interview.
"MDMA-assisted psychotherapy has demonstrated greater therapeutic efficacy than any other psychotherapy or medication for PTSD," said Yehuda in February. The professor has recently undergone training for MDMA-assisted psychotherapy with the help of the Multidisciplinary Association for Psychedelic Studies (MAPS). 
"People taking MDMA report feelings of introspection, connectedness, compassion towards self and others, empathy, and increased interpersonal trust, which are optimal conditions for engaging in the processing of difficult or traumatic material," said Dr. Yehuda in last week's release. "It is important that we listen to people's subjective experiences with these compounds and then study therapeutic possibilities through rigorous clinical trials."