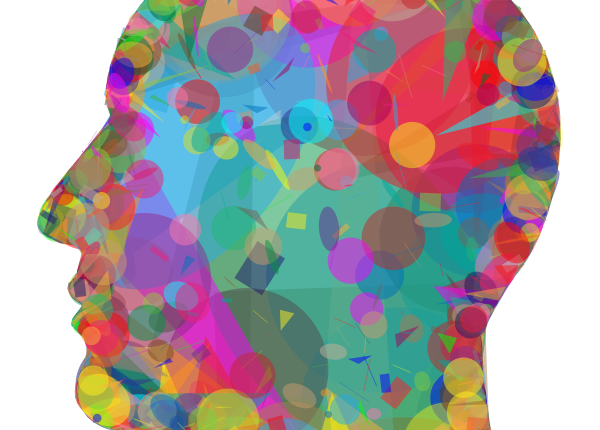 New Study Examines The Long & Short Term Negative Responses To Psychedelics
The Journal Nature published a new research analysis from Imperial College London (ICL)'s Center for Psychedelic Research and University of California San Francisco (UCSF)'s Psychedelics Division, including renowned David Erritzoe and Robin Carhart-Harris. The study looks at cases where there have been long-term negative psychological responses to psychedelics. 
The study was motivated by an alleged ongoing research and reporting bias on positive over negative outcomes with these compounds. Also, they say, "unpleasant acute psychological experiences under psychedelics are not rare—even in research environments" with one study reporting around 40% prevalence of moderate to severe anxiety, panic or distress with high-dose psilocybin in healthy volunteers.
It is unclear, they say, how these "bad trips" or "challenging experiences" relate to long-term psychological outcomes. 
Sign Up For The TDR Newsletter
The study's focus was set exclusively on negative results "defined as self-perceived 'negative' psychological responses lasting for at least 72 hours after psychedelic use," toward potentially enhanced chances of capturing "otherwise missed cases of negative response" and inspire respective risk-mitigation strategies.
32 volunteers replied to an online questionnaire, following which 15 participated in a semi-structured discussion to examine their experiences and backgrounds on a deeper level.
Results show:
56% of respondents were male, 53% under 25, 37.5% with a psychiatric diagnosis emerging after their psychedelic experience, and 87% of cases in which anxiety symptoms arose or worsened
30 volunteers completed the Challenging Experience Questionnaire and reported a total mean score between two and three times higher than previously reported average scores (among much larger participant populations.)
14 of 15 interviewed participants and 26 of 32 survey completers reported anxiety symptoms
Other highly recurring symptoms across both interviewed and survey completers were panic (13/15 and 20/32); intrusive thoughts (12/15 and 17/32); obsessive thoughts/behavior and psychological distress (11/15 and 17/32); among others. Self harm was reported in 1/15 and 1/32 participants
Negative responses mentioned included derealization (7/15), disconnection (7/15), flashbacks of (another) acute psychedelic experience (12/15.)
Regarding quantities, 10 of 15 participants were either uncertain of the dose they had taken or reported having taken an unusually large dose compared to what they had taken before
See full outcomes around very frequent prior use, drug purity or quality, substance mixing, and personal/family history of psychiatric disorders and mental health issues.
Warning on issues regarding the results' prevalence and causality, among others, the study authors concluded that as much as these prolonged adverse psychological responses to psychedelics are hard to study, it is "essential" it is done and hope "this small, proof-of-principle study will inspire others to advance" on its methods to deepen the begun data pool of such cases "so that their occurrence can be better understood, and likelihood, minimized."