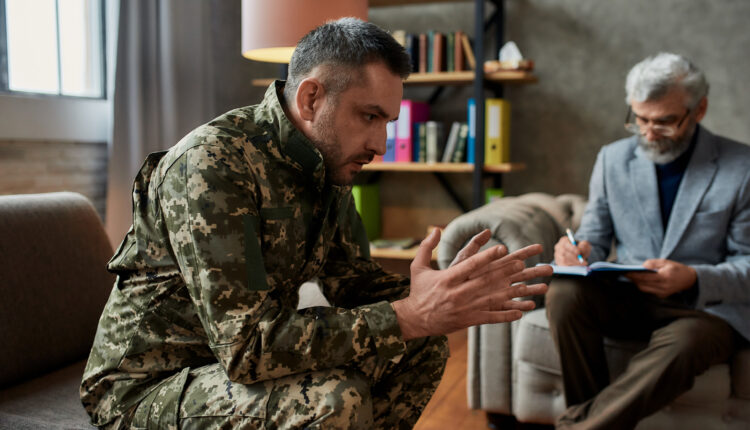 Non-Profit Partnerships a Growing Trend? Havn Life Partners with Heroic Hearts Project for PTSD Studies
Recent developments in the psychedelic space show that the importance of work being conducted by non-profit organizations cannot be overstated.
In the last week, two Canadian firms have announced research collaborations with non-profit groups, while Canadian non-profit TheraPsil has reached another major milestone with Health Canada.
Havn inks deal with Heroic Hearts
Following last week's joint announcement from Numinus and MAPS, and news detailing Havn's partnership with the Westwood Institute, Havn announced yesterday it would be partnering with another group. It has signed a supply deal with a non-profit organization that provides access to psychedelic therapy for veterans suffering from PTSD, committing to providing it with products and compounds to be used in future clinical studies.
Upon approval of its dealer's license from Health Canada, Havn will provide both U.S. and Canadian studies conducted by the Heroic Hearts Project with psychedelic compounds as well as support from its scientists, financial support that will send veterans to vetted psychedelic treatment centres throughout the world, and pharmacology management platforms to collect data.
The Heroic Hearts Project is an international group with chapters in Oregon and the United Kingdom that provides veterans who have exhausted all means of treatment offered by the state with access to something entirely outside of sanctioned healthcare: affordable psychedelic treatment and therapy using entheogens such as ayahuasca, psilocybin, and ketamine. Counselling is offered in conjunction with treatment, both before and after a psychedelic experience, which often takes place at an international location.
Because of the travel involved, treatment can cost as much as $4,000, a steep price-tag for a veteran on a service pension. To date, Heroic Hearts has provided over $200,000 in financial scholarships to veterans requiring financial aid. In conjunction with the partnership, Havn has also committed to helping to fund the launch of a Canadian chapter of Heroic Hearts.
Veteran and board member says group therapy an important adjunct to wellness
Havn director and board member Tim Laidler is a veteran who was deployed in Afghanistan in 2008, where he served as a convoy escort and Afghan National Army mentor in Kandahar. Upon his return home, Laidler experienced profound benefits attending a group counselling program at the University of British Columbia, and was eager to have his former colleagues take part, too.
"A lot of them listened and are forever thankful, but I'd say about 30 percent still feel that stigma. They don't want to talk to a psychologist," he said. In conversation with his friends who don't feel comfortable going to therapy yet, he said, he's learned that they are less threatened by the idea of speaking to a counsellor in the presence of other veterans if a psychedelic is involved.
"That's kind of why I see the excitement around this, because we all know there is an ongoing mental health crisis. Traditional healthcare on its own isn't enough and psilocybin is going to make a great addition once we get more research around it."
Laidler added that what will separate Havn's compounds from those being used in other studies is that they will be derived from natural sources.
"We want to make sure that it's grown in a consistent way, and extracted in the same way so that research can be done on those compounds," he said. "That's really at the core of what Havn's doing by building a compound library of naturally grown psilocybin, so that research can take place and people can get a clean, consistent supply."
In Canada, armed forces veterans experience a higher risk of suicide, while two thirds suffer from PTSD that is resistant to treatment.
"This collaboration between Havn Life and Heroic Hearts has the potential to make an extraordinary impact on the mental health and wellness of military veterans," executive vice president Susan Chapelle said in a press release. Psychedelic compounds will be used in future studies focusing on the effects specifically of low-dose psychedelic treatment in veterans suffering from PTSD. The research, she said, would be used to develop clinical trial formulations.
"We are laying the groundwork to lead standardization of the psychedelic supply chain and the development of IP while also contributing to the limited research on PTSD, human performance optimization and cutting-edge mental health paradigms," she concluded.
Consistently pushing the envelope: Therapsil
The news came on the same day Canadian non-profit organization Therapsil announced the federal Health Minister Patty Hajdu had granted 17 healthcare professionals exemptions to use psilocybin for therapeutic purposes after waiting 166 days for a response.
The number of exemptions for individuals seeking access to psilocybin therapy has been increasing steadily, with the first four offered to terminally-ill patients back in August. More recently, exemptions have been granted to people suffering from non-palliative illnesses, including a woman in British Columbia suffering from depression. Currently the total count for individual exemptions sits at 14 patients and 17 healthcare professionals.