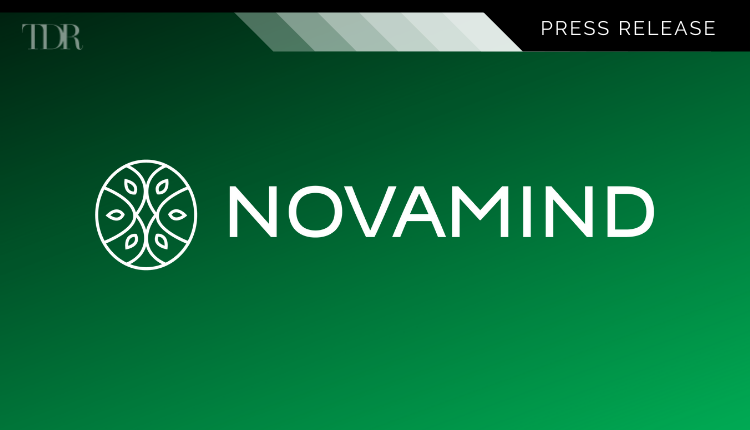 Novamind Selected as Research Site for Bionomics' PTSD Clinical Trial
Cedar Clinical Research to Host Phase IIb Trial for a Novel PTSD Treatment
 Novamind Inc. (CNSX:NM)(OTCMKTS:NVMDF), a leading mental health company specialized in psychedelic medicine, is pleased to announce that its wholly owned subsidiary, Cedar Clinical Research ("CCR") has been selected as a research site for a clinical trial sponsored by Bionomics Limited ("Bionomics").
The Bionomics study is titled "A phase IIb, randomized, double blind, two arm study to investigate the effects of BNC210 tablet formulation compared to placebo in adults with post-traumatic stress disorder ("PTSD")". Lifetime and past-year prevalence rates of PTSD among American adults are 8.3 percent and 4.7 percent, respectively1. PTSD is associated with a wide range of problems, including difficulties at work, social dysfunction and physical health problems. In 2019, BNC210 received a Fast Track Designation from the U.S. Food and Drug Administration (FDA), a process designed to facilitate the development, and expedite the review of drugs to treat serious conditions and fill an unmet medical need.
We look forward to investigating BNC210 as a potential treatment for PTSD, a condition that is in need of new treatment options. This clinical trial leverages CCR's established track record studying novel treatments for PTSD and other difficult to treat mental health conditions.

Dr. Reid Robison, Chief Medical Officer of Novamind and Principal Investigator at CCR
CCR is experienced in hosting pediatric and adult phase I-IV clinical trials and investigator-led studies across a wide range of mental health conditions. Sponsors and partners include leading drug developers, academic institutions, and non-profit organizations, such as Merck & Co., the Ketamine Research Foundation and the University of Texas, Austin. Including the study of BNC210, CCR is currently contracted for nine clinical trials and is evaluating a robust pipeline of additional research studies.
To learn more about the Bionomics study, please visit this link.
To view the original press release in its entirety click here