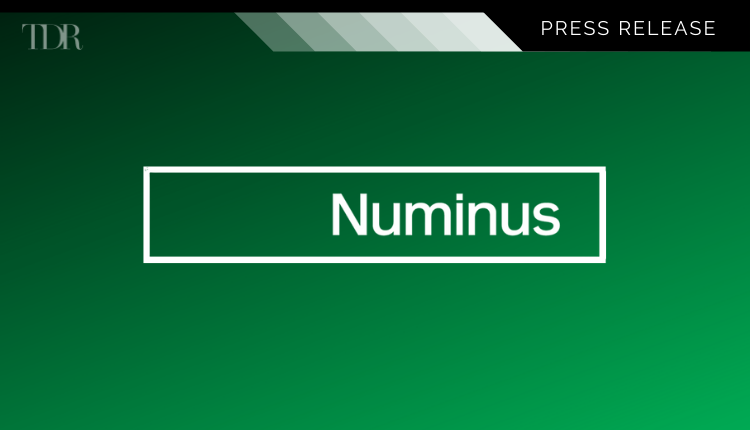 Numinus Announces Health Canada Approval of MAPS-Sponsored Open Label Study for MDMA-Assisted Therapy for PTSD
Real-world study expands access to MDMA-assisted therapy for patients with PTSD and concurrent disorders and will provide data on a regulated model for MDMA-assisted therapy
Numinus Wellness Inc. (CVE:NUMI), a mental health care company advancing innovative treatments and safe, evidence-based psychedelic-assisted therapies, is pleased to announce that Health Canada has cleared the MAPS-sponsored single-arm, open-label safety and feasibility study evaluating MDMA-assisted therapy for post-traumatic stress disorder (PTSD). This study is being pursued in collaboration with MAPS Public Benefit Corporation (MAPS PBC), a wholly-owned subsidiary of the Multidisciplinary Association for Psychedelic Studies (MAPS), the leading developer of MDMA-assisted therapy training programs, treatment protocols and research.
We are thrilled that Health Canada has issued its No Objection Letter allowing this important study to proceed and, in doing so, potentially advance Canada toward a legal, regulated system for MDMA-assisted therapy. At Numinus, we are focused on expanding patient access to psychedelic-assisted therapies such as MDMA for PTSD, and we are gratified that our study will provide safety and outcome data to regulators to support integration of this treatment into mainstream mental health care.

Payton Nyquvest, CEO of Numinus
This study has advanced through the pre-implementation stage at Numinus' Vancouver clinic and has now received the required federal regulatory approval. Study preparations are now transitioning into the final stages of training staff, importing medication and obtaining ethical approval to allow the recruitment of participants according to COVID-19 public health protocols. During the study, research, medical and therapist staff at Numinus will collect data on the safety and effectiveness of MDMA-assisted therapy to inform Health Canada and support making MDMA-assisted therapy available to individuals living with PTSD in Canada.
Through the collaboration and study activities, Numinus seeks to create access for patients with no other treatment options and establish the physical, human resource and other infrastructure required to scale up access to MDMA-assisted therapy if federal approvals are ultimately in place.
"As research into MDMA-assisted therapy grows, it is critical that we develop data on outcomes from a diverse, real-world array of clinical environments," said Amy Emerson, CEO of MAPS PBC. "Clinical studies conducted for the purpose of regulatory approval often address research questions focusing on safety and efficacy of the treatment. This collaborative demonstration study with Numinus will build upon MAPS-sponsored multi-site studies which enrolled some Canadian participants and will provide new and comprehensive information about the effectiveness of MDMA-assisted therapy for populations with PTSD and concurrent disorders."
Dr. Devon Christie, Numinus Medical and Therapeutic Services Director, will serve as the study's Qualified Investigator and as a study therapist. Dr. Christie is a family physician with a focus in multidisciplinary pain management and a certified Relational Somatic Therapist. She is MAPS-trained in the delivery of MDMA-assisted therapy for PTSD.
"Health Canada should be recognized for its ongoing leadership through its support of this study," said Dr. Christie. "At our Vancouver clinic, we have spent months establishing the physical, technical, clinical and human resource infrastructure needed to move the study forward and ultimately foster greater access to MDMA-assisted therapy."
New trial builds on strong MAPS Phase 3 results
In May 2021, MAPS announced results from its Phase 3 randomized clinical trial that confirmed the substantial efficacy and safety of MDMA-assisted therapy for PTSD under the MAPS protocol. The trial demonstrated that 88% of participants who received three controlled and supervised MDMA-assisted therapy sessions experienced a clinically significant reduction in symptoms, with 67% no longer qualifying for PTSD diagnosis in comparison to 32% of participants randomized to placebo. Study participants had PTSD diagnoses from a range of causes, including combat-related events, accidents, abuse, sexual harm and developmental trauma.
Note
The safety and efficacy of MDMA-assisted therapy is currently under investigation. It has not yet been approved by Health Canada or the FDA, does not work for everyone, and carries risks even in therapeutic settings. These statements are no guarantee of future Health Canada or FDA approval or availability of MDMA-assisted therapy. These statements necessarily involve known and unknown risks and uncertainties, which may cause actual outcomes to differ materially from projections.
Health Canada recommends open-label pragmatic clinical trials when drug manufacturers anticipate exceptional demand for a drug, "to meet the needs of patients not eligible for enrollment in other pivotal trials" (Special Access Program for Drugs: Guidance document for industry and practitioners, Published 2020-10-14). This program is not related to the U.S. FDA's Breakthrough Therapy designation nor the Expanded Access Program, sometimes referred to as "compassionate use."
To view the original press release in its entirety click here