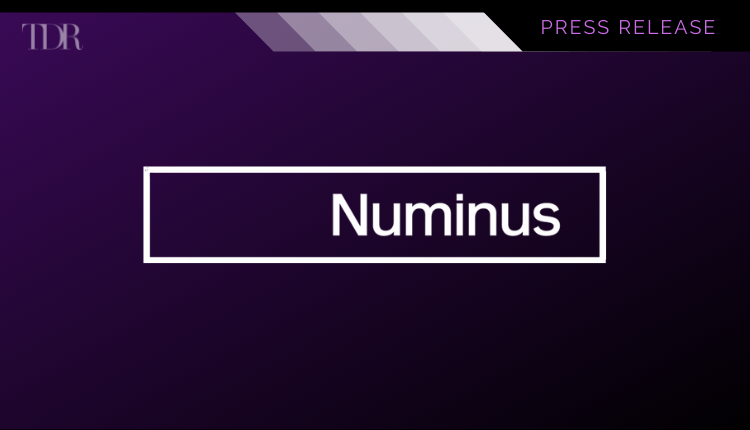 Numinus Announces Key Milestones in MAPS-Sponsored MDMA-Assisted Therapy for PTSD Clinical Trial
Numinus has received approvals from Health Canada and the Institutional Ethics Review Board
Numinus Wellness Inc. (TSE:NUMI) (OTCMKTS: NUMIF), a leader in psychedelics-focused mental healthcare, is pleased to announce that it has completed key steps to prepare to enroll participants at its clinics participating in "A multi-site open-label extension study of MDMA-assisted psychotherapy for PTSD (MAPPUSX)", sponsored by the Multidisciplinary Association for Psychedelic Studies (MAPS).
The Canadian study sites, which will continue to study the safety of MDMA-assisted therapy in treating severe PTSD, under the leadership of MAPS Public Benefit Corporation (MAPS PBC) as study sponsor, have recently received regulatory authorization from Health Canada, ethical approval from an Institutional Review Board (IRB) and a Section 56 exemption from the Controlled Drug and Substance Act (Canada), which will allow the use of MDMA throughout the duration of the clinical trial.
We are thrilled that our talented team of doctors and researchers at Numinus are helping pave the path forward to greater access to safe psychedelic-assisted psychotherapy with this study further evaluating the safety of MDMA-assisted therapy in treating severe PTSD. This is an exciting next step in the MAPPUSX study, happening at our clinics in both British Columbia and Quebec, and we look forward to how this work supports expanded collaboration with MAPS in the future.

Payton Nyquvest, Founder and CEO, Numinus
Numinus will host the Canadian sites for MAPPUSX, managed through Numinus' two recently acquired, purpose-designed clinics, allowing for quick completion of the Canadian segment of the MAPS-sponsored trial.
"The recent approvals from Health Canada and the IRB, coupled with our clinics in Montreal and Vancouver already being regulatorily compliant, allow us to quickly conduct this phase of the research at these sites," said Dr. Joe Flanders, VP, Psychology, Numinus and therapist for the Montreal site of the trial. "I'm proud to be a part of this study alongside our clinical and research teams as we work towards examining the important findings around MDMA-assisted therapy for PTSD and, ultimately, translating research findings into mainstream clinical practice."
The trial will be open to eligible participants who were previously enrolled in the placebo arm of the parent study (MAPP1) or who were not able to receive treatment due to COVID-19 restrictions.
NOTE
The safety of MDMA-assisted therapy is currently under investigation. It has not yet been approved by Health Canada or the U.S. Food and Drug Administration (FDA), does not work for everyone, and carries risks even in therapeutic settings. These statements are no guarantee of future Health Canada or FDA approval or availability of MDMA-assisted therapy. These statements necessarily involve known and unknown risks and uncertainties, which may cause actual outcomes to differ materially from projections.
To view the original press release in its entirety click here