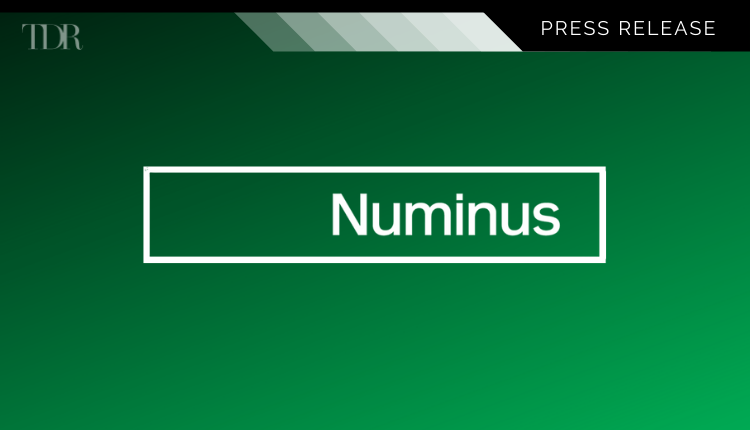 Numinus Files U.S. Provisional Patent Application for a Proprietary Rapid Production Process for Psilocybe and Other Psychoactive Fungi Species
Process leads to standardized psychedelic extracts that are reproducible, scalable, cost-effective and commercially viable
Numinus Wellness Inc. (CVE:NUMI), a mental health care company advancing innovative treatments and safe, evidence-based psychedelic-assisted therapies, is pleased to announce that its subsidiary Numinus Bioscience Inc. ("Numinus Bioscience) has filed a provisional patent application with the United States Patent and Trademark Office (USPTO) for a process that dramatically increases the production of therapeutics for use in psychedelic-assisted psychotherapy.
The sustainable, reproducible and easily scalable process will be used to rapidly generate therapeutic products from psychoactive fungi species that contain psilocybin, other psychoactive compounds and a range of additional beneficial compounds, some of which Numinus researchers characterized for the first time in psychedelic fungi. The resulting psychedelic products are intended to be delivered in micro or macro dosages to help treat mental health disorders that affect millions of people around the world.
At Numinus, one of the key goals of our lab's research and discovery work is to support accessibility to psychedelic-assisted psychotherapies. The rapid production process announced today meets that goal by enhancing our ability to seamlessly formulate safe and effective products with consistent psychoactive properties at scale, with the regulatory confidence that comes with standardized products.

Sharan Sidhu, Numinus Bioscience General Manager and Science Officer
Numinus initially tested the production process to rapidly generate a Psilocybe species extract as 'proof of concept'. Results revealed a highly efficient, scalable process that can be applied to other species of psychoactive fungi. Numinus will assess the clinical efficacy and safety of an extract generated using its proprietary technology in an upcoming Phase 1 clinical trial, which was announced in April 2021. The Company's goal is to scale up the proprietary technology to make psychedelic products generated from psychoactive fungi more readily available in a market that may become regulated in the future.
As research interest and demand for compassionate access to psychedelics grows, patients will require safe therapeutic products that offer consistent psychoactive properties and are scalable. With that in mind, we believe that the rapid production process has the potential to transform the sector and ensure that as many people as possible have the opportunity to benefit from mental health treatments and support their wellbeing.

Payton Nyquvest, CEO, Numinus
Today's announcement reinforces the leadership of the Numinus Bioscience lab in novel psychedelic therapeutics development, and highlights the opportunities resulting from the intellectual property strategy that Numinus is pursuing. This includes basic research into laboratory discoveries and processes that are reproducible, sustainable, cost-efficient and patentable.
Under Canada's Controlled Drugs and Substances Act, Numinus Bioscience can possess, produce, assemble, sell, export, and deliver a wide variety of psychedelics including Ketamine, Lysergic acid diethylamide (LSD), Mescaline, N,N-Dimethyltryptamine (DMT), N-Methyl-3,4, methylenedioxyamphetamine (MDMA), Psilocin and Psilocybin.
To view the original press release in its entirety click here