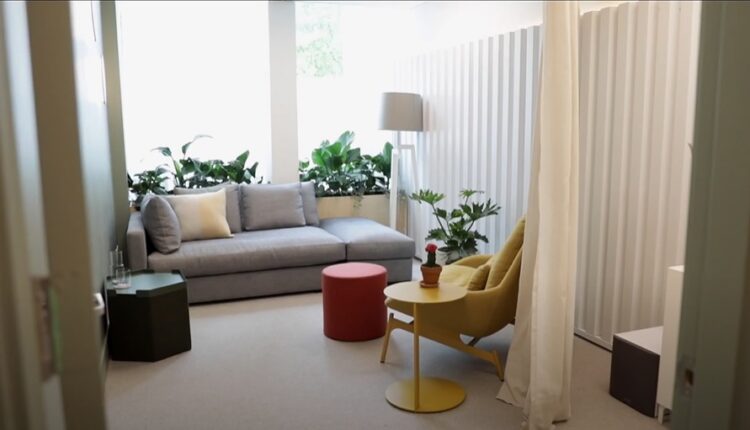 Numinus Reports Strong Clinic Network Growth Following Novamind Consolidation
In its first full reporting quarter (minus the first 10 days on June) following the finalization of its Novamind acquisition on June 10, 2022, Numinus Wellness Inc. (TSE: NUMI) (OTCMKTS: NUMIF) released fourth quarter and year end financial results. While it's difficult to make sequential quarterly comparisons due to the acquisition and lag between Novamind's last reporting quarter ended March 31, 2022 and current results, Numinus' consolidated clinic network growth does provide some pleasant optics.
For the year, Numinus grew revenues 329% to $6.5 million from $1.5 million in fiscal 2021. Of course, Novamind was the main contributor of this amount, as Numinus inherited a sizable North American outpatient clinical platform with operations spanning 13 wellness clinics—two of which were consolidated in the Salt Lake City area to reduce leasehold expenses.
In all, Numinus' fourth quarter clinic network revenue was $3.7 million, representing a 404% sequential increase from $0.7 million in Q3 2022, and an 821% increase from $400,306 during the same period last year.
To put the numbers in context, Novamind produced quarterly revenue of $3.22 million in fiscal Q3 2022, its last reporting quarter. Meanwhile, Numinus produced $741,064 in its final pre-consolidation quarter ending May 31, 2022, primarily due to the acquisitions of Mindspace and the Neurology Centre of Toronto wellness clinics.
Gross margin expansion was another bright spot on the report, growing to 31.5% from 6.5% on a year-over-year basis. Sequentially, gross margin grew 710 basis points from 24.4% registered in Q3 2022, partially due to the offering of higher-margin services.
In the fourth quarter, Numinus reported more than 17,000 client appointments, representing a 202% increase in clinic appointments compared to more than 5,600 appointments in Q3 2022. Encouragingly, 12.5% of these appointments were made by new clients—always a good sign when new client growth outpaces existing client growth.
Cedar Clinical Research Adds To The Top Line
Adding to the revenue pie this past quarter were proceeds derived for Numinus' newly-inherited research division, Cedar Clinical Research (CCR), which in the fourth quarter totaled $0.5 million. CCR revenue streams are generated through the management of third-party clinical trials that use its two clinical research sites.
We also see exceptional opportunity from our new Cedar Clinical Research division – which was acquired with Novamind. Through CCR, Numinus is forging trusted working relationships with many leading third-party drug developers, who may someday need clinical facilities to provide their patient protocols.

Payton Nyquvest, CEO of Numinus Wellness
Post-consolidation, Cedar Clinical Research becomes Numinus' research arm based in Utah, hosting phase I and phase IV clinical trial and research focused on emerging treatment options in neuropsychiatry on behalf of third-party sponsors. CCR provides contract research organization services for pharmaceutical companies and hosts and sponsors investigator-initiated studies to answer research questions unaddressed by clinical trials and to validate psychedelic-assisted psychotherapy treatment protocols.
Cedar Clinical Research provides Numinus with a welcomed and immediate diversification of revenue streams, making up for lost revenue possibilities at Numinus Bioscience, where analytical testing services for third-party corporate clients has ceased.
To view the complete itinerary of reporting period clinic network and clinical research operational highlights, click here.