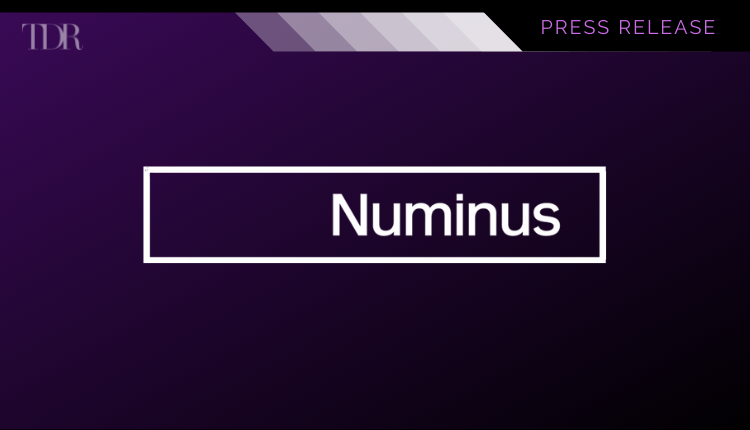 Numinus Submits Clinical Trial Application for Phase 1 Trial on Proprietary Psilocybin Product
The trial evaluates Numinus' first trademarked product and patent-pending production process
Numinus Wellness Inc. (TSE:NUMI) (OTCMKTS: NUMIF), a leader in psychedelics-focused mental healthcare, is pleased to announce that it has formally submitted the clinical trial application ("CTA") to Health Canada for its Phase 1 study, HOPE, on a naturally derived Psilocybe extract formulation, NBIO-01. This milestone further progresses and solidifies Numinus' long-standing work on developing safe and effective psychedelic products out of its Health Canada-licensed research facility, Numinus Bioscience.
"This application significantly advances our product development pipeline, which is aimed at broadening access to safe and effective products for psychedelic-assisted therapies," says Sharan Sidhu, Science Officer and General Manager, Numinus Bioscience. "The trial will assess safety and bioavailability and be a stepping stone to the next stage for our IP development. This natural product has been developed to be shelf stable, minimally variable and consistently meet label claims. The trial will not only assess safety but also give us data on comparative bioavailability."
NBIO-01 is Numinus Bioscience's first proprietary formulation developed from extracts generated using patent-pending technology, for which a patent was earlier submitted to the US Patent and Trade Office and announced on June 24, 2021. The formulation has been developed to stably deliver psilocybin and other synergistic compounds and will be studied for safety and bioavailability.
As Numinus' first fully autonomous clinical trial, HOPE is a two-phase study that will take place at a Numinus clinic in Vancouver. Upon approval, Numinus will begin testing the extract for bioavailability and tolerability on 20 healthy volunteers, followed by testing against a psilocybin comparator on a further 28 healthy volunteers.
At Numinus, we are focused on developing products and services in-house to ensure that high-quality standards are maintained. I am very proud of the Numinus team – from our Bioscience experts who developed the product, to our clinical research team who will administer the study. We look forward to achieving more milestones in our mission to make psychedelic-assisted therapies accessible to all who wish to safely use them.

Payton Nyquvest, Founder & CEO, Numinus
To view the original press release in its entirety click here