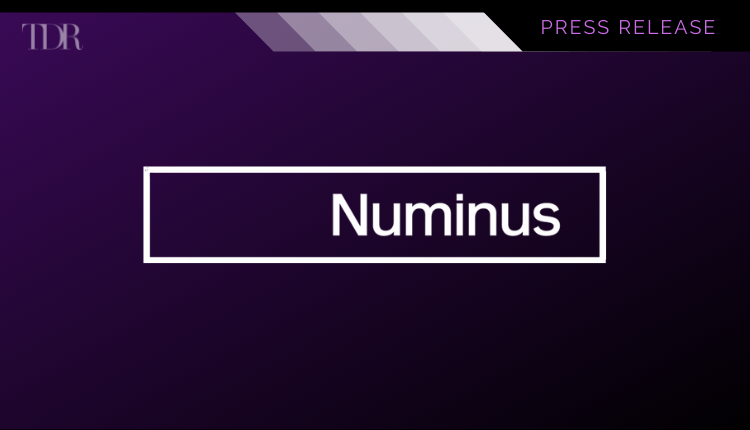 Numinus to Host Extension of MAPS-Sponsored MDMA-Assisted Therapy for PTSD Trials
Numinus will manage two new clinics in Montreal and Vancouver to host trials.
Numinus Wellness Inc. (CVE:NUMI), a leader in psychedelics-focused mental healthcare, is pleased to announce that it has secured two new Canadian psychedelic clinics that will host the Canadian sites of the MAPS Public Benefit Corporation (MAPS PBC) study "A multi-site open-label extension study of MDMA-assisted psychotherapy for PTSD (MAPPUSX)."
In addition to managing the two new clinics, which are fully compliant with Health Canada regulations and ready to provide MDMA-assisted therapy as part of the trial, Numinus will host the Montreal and Vancouver sites in MAPPUSX, which will continue to study the safety and efficacy of MDMA in treating severe PTSD, under the leadership of MAPS PBC as study organizer. Numinus will also financially support costs relating to therapists who deliver the therapeutic intervention in Numinus clinics during the trial.
"We are honored to host the Canadian sites of the MAPPUSX trial as we continue to examine the important findings around MDMA-assisted therapy for PTSD," said Dr. Joe Flanders, VP, Psychology, Numinus and therapist for the Montreal site of the trial. "Our clinical and research teams are well positioned to implement MAPS' research and, ultimately, to work with MAPS on the translation of research findings into mainstream clinical practice. We are excited about this study in both BC and Quebec and look forward to how the MAPPUSX study supports expanded collaboration in the future."
To date, 25 Numinus-affiliated therapists have gone through MAPS' training program for delivery of MDMA-assisted therapy and a number of these therapists will have roles in the trial. The trial will be open to eligible participants who were previously enrolled in the placebo arm of the parent study (MAPP1) or who were not able to receive treatment due to COVID-19 restrictions.
"We are happy to work with a trusted ally to quickly complete the extension trial at the Canadian sites" said Rick Doblin, Ph.D. the founder and executive director of the Multidisciplinary Association for Psychedelic Studies (MAPS). "As we get closer to our goal of making MDMA-assisted therapy a reality, it is critical that we work with clinics who will advance making this treatment widely accessible in real-world settings."
To accomplish this next step in the MAPPUSX study, Numinus has assumed the leases of two new clinics, the Vancouver and Montreal psychedelic-assisted psychotherapy clinics that were previously used to conduct MAPS PBC's earlier study "A multi-site phase 3 study of MDMA-assisted psychotherapy for PTSD (MAPP1)." In that trial,88% of participants experienced a clinically meaningful reduction in symptoms and 67% no longer qualified for a PTSD diagnosis. The highly statistically significant results and excellent safety record suggest MDMA-assisted therapy will be an effective treatment for severe, chronic PTSD
We are thrilled that our two new locations, which are purpose-developed for psychedelic-assisted therapy, regulatorily compliant and leading in industry standards, can be used to help advance this crucial work on psychedelic medicine. We look forward to deepening our collaboration with MAPS while expanding the resources and solutions available to those suffering from PTSD.

Payton Nyquvest, CEO, Numinus
Securing the Canadian sites will further allow Numinus to expand its clinical activities in Quebec and BC, including its ketamine-assisted psychotherapy program, which is available in both provinces.
NOTE
The safety and efficacy of MDMA-assisted therapy is currently under investigation. It has not yet been approved by Health Canada or the U.S. Food and Drug Administration (FDA), does not work for everyone, and carries risks even in therapeutic settings. These statements are no guarantee of future Health Canada or FDA approval or availability of MDMA-assisted therapy. These statements necessarily involve known and unknown risks and uncertainties, which may cause actual outcomes to differ materially from projections.
To view the original press release in its entirety click here