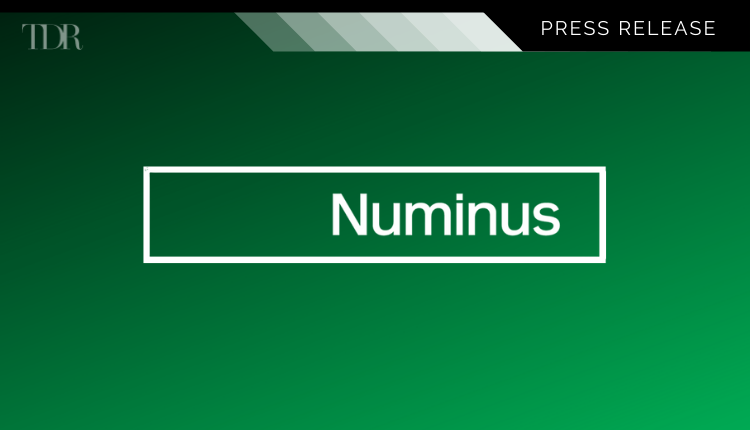 Numinus Wellness Graduates to Tier 1 on the TSX Venture Exchange
 Numinus Wellness Inc. (CVE:NUMI), a mental health care company advancing innovative treatments and safe, evidence-based psychedelic-assisted therapies, is pleased to announce that it has received approval to graduate  to Tier 1 Issuer status on the TSX Venture Exchange (the "TSXV"), effective June 18, 2021.
By qualifying for up-listing to the TSXV's top tier under the Life Sciences industry segment, Numinus will benefit from improved service standards, reduced compliance obligations and increased access to institutional investors.
This up-listing is another indication that Numinus has effectively advanced its healthcare strategy, met its business objectives and built a rapidly scalable growth platform to lead the emerging sector of psychedelic-assisted psychotherapy. Going forward, we expect to achieve near-term catalysts across our business including clinic acquisitions, new intellectual property, MDMA and psilocybin compassionate access trials, in-clinic ketamine-assisted therapy and further up-listings in the US and Canada. All of this is aimed at creating shareholder value, and supporting our ambition to help as many people as possible heal and be well.

Payton Nyquvest, President, CEO and Chair, Numinus
The TSXV classifies listed issuers into different tiers based on standards including historical financial performance, stage of development and financial resources. Tier 1 is the TSXV's premier tier and is reserved for the TSXV's most advanced issuers with the most significant financial resources.
About Numinus
Numinus Wellness (TSX-V: NUMI) helps people to heal and be well through the development and delivery of innovative mental health care and access to safe, evidence-based psychedelic-assisted therapies. The Numinus Wellness model – including psychedelic production, research and clinic care – is at the forefront of a transformation aimed at healing rather than managing symptoms for depression, anxiety, trauma, pain and substance abuse. At Numinus, we are leading the integration of psychedelic-assisted therapies into mainstream clinical practice, and building the foundation for a healthier society.
Learn more at numinus.ca, and follow us on Facebook, Twitter, and Instagram.
To view the press release in its entirety click here