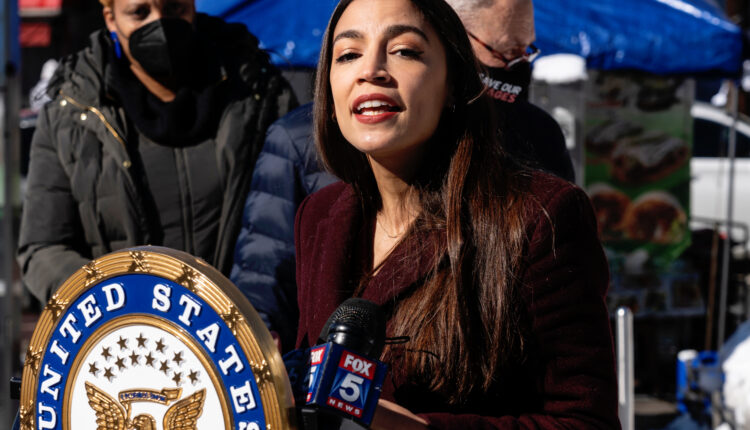 Ocasio-Cortez Re-Submits Amendment in Favor of Psychedelic Research
Rep. Alexandria Ocasio-Cortez (D-NY) has restarted efforts to lift federal restrictions on studies of psychedelics' potential as a mental health treatment.
The third-year Congressperson brought forward an amendment to legislation supporting funding for several agencies. The amendment specifically cites ongoing clinical trials of psilocybin, ibogaine, and MDMA that have shown promise in treating depression and other mental health issues.
The amendment marks the second time Ocasio-Cortez has tried to allow psychedelic research to move forward on a federal level. She introduced a similar amendment in 2019. At the time, the bill was overwhelmingly rejected by most of her Democratic colleagues and all but 7 Republicans.
Positive clinical trials and state progress on drug reform may have diminished that resistance to a certain extent, however. Ocasio-Cortez cites those trials as a basis for updating antiquated drug legislation.
"It is ridiculous that Congress upholds War on Drugs-era barriers on federal research into substances like psilocybin, ibogaine, & MDMA," Ocasio-Cortez tweeted on July 22, "When early results are indicating major promise in treating PTSD (post-traumatic stress disorder), addiction, & more. I'm trying (again) to lift them so we can pursue the science."
Ocasio-Cortez's stand is supported by a July 19 House Committee report on the appropriations bill in a paragraph headed "Psychedelic Treatments," which focuses on mental health treatments for veterans.
"There have been many recent studies and clinical trials demonstrating the positive impact of alternative therapies," the paragraph reads. "The Committee encourages (the National Institute of Health) and other relevant Federal agencies to undertake, and where appropriate expand, research to evaluate the effectiveness of psychedelic therapies in treating PTSD, major depressive disorder, and other serious mental health conditions."
Like cannabis legalization, efforts to decriminalize psychedelics have been gaining acceptance at the state level. Voters in Oregon legalized psilocybin mushrooms for therapeutic use last year. Earlier this month a California assembly committee passed a bill that legalized possession of psychedelic drugs.
Psychedelics are still classified as Schedule I drugs at the federal level, as are cannabis, peyote, and heroin. The designation is for substances that carry a high risk of abuse or addiction and ones that have "no currently accepted medical use."
However, a few North American companies have found promising results from clinical trials of psychedelic compounds in treating mental health issues. Even large corporations are discovering the medical potential of "stigmatized" drugs, signified by FDA approval of Johnson & Johnson's ketamine treatment for depression in 2019.
Ocasio-Cortez and her cosigners still face an uphill battle to get broader Congressional support to get the bill past the 60-vote filibuster in the Senate. But with changing public perceptions, small but progressive reform at the state level, and encouraging results in legitimate scientific trials, change may be coming in the long term.