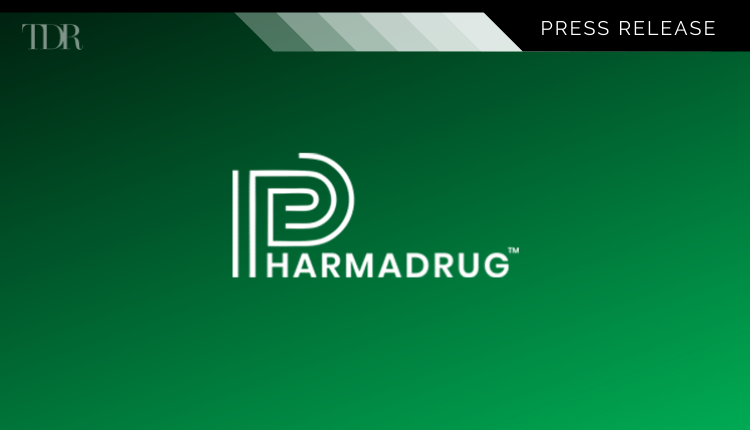 PharmaDrug Announces Drug-Repurposing Expert Moshe Rogosnitzky Joins Sairiyo Therapeutics Scientific and Clinical Advisory Board
PharmaDrug Inc. (CSNX: BUZZ) (OTCMKTS: LMLLF) wholly-owned subsidiary, Sairiyo Therapeutics Inc. (Sairiyo), a biotechnology company focused on the research and development of Cepharanthine, a repurposed and reformulated naturally-derived compound for the potential treatment of cancer, neurological, inflammatory and infectious diseases, is pleased to announce that world-renowned drug-repurposing expert, Moshe Rogosnitzky, has been appointed to Sairiyo's newly-formed scientific and clinical advisory board for Cepharanthine as a potential treatment for cancer, neurological, inflammatory and infectious diseases.
Moshe Rogosnitzky, heads Drug Rediscovery Group Ltd in Rehovot, Israel, focusing on the repurposing of generic drugs for diseases such as ophthalmic disorders, viral infections, insomnia, pain disorders, and opioid addiction. He also serves as executive director of the MedInsight Institute, a US/Israel non-profit organization that educates physicians and patients about treatment opportunities using generic drugs in an off-label fashion. A pioneer in the generic drug-repurposing field, and in personalized cancer therapy, Mr. Rogosnitzky has more than 15 years of experience in the use of Cepharanthine for treating advanced cancers, as well as androgenic alopecia, or male-pattern baldness. In 2011, he published a comprehensive review on the potential of Cepharanthine for a range of clinical conditions. Most recently he has published a review of Cepharanthine's potential in treating COVID-19.
"I am passionate about repurposing safe and well-established drugs for treating cancer, whether alone or as adjuvants to existing therapies. Cepharanthine presents a unique opportunity to repurpose an extremely safe drug that has been approved and used in Japan for other clinical indications for many years," said Mr. Rogosnitzky. "It is my hope that this plant-derived drug, possessing an enviable safety record, will provide fresh hope to patients suffering from incurable cancers and other serious and life-threatening diseases."
We are grateful to have Moshe Rogosnitzky join us as an advisor to support our development plans with Cepharanthine which has tremendous potential in not only cancer but also in other serious and rare diseases. Moshe Rogosnitzky has an in-depth knowledge and appreciation for Cepharanthine's potential and him joining our scientific and clinical advisory board dedicated to unlocking Cepharanthine's clinical utility for cancers and other indications brings value to our objective in developing a unique franchise with Cepharanthine

Daniel Cohen, CEO of PharmaDrug
Sairiyo received U.S. Food and Drug Administration ("FDA") orphan drug designation approval for Cepharanthine in the treatment of esophageal cancer.
Cepharanthine is a natural product and an approved drug used for more than 70 years in Japan to treat a variety of acute and chronic diseases. In clinical research, Cepharanthine exhibits multiple pharmacological properties including anti-oxidative, anti-inflammatory, immuno-regulatory, anti-cancer, anti-viral and anti-parasitic properties1. Sairiyo has an exclusive license from a research and development organization to develop and commercialize reformulated Cepharanthine for all diseases and exclusive rights to the patent, method of manufacturing, clinical supply, pre-clinical data and know-how to support FDA clinical trials.
The Company's pharmaceutical strategy with Cepharanthine will focus on expanding its potential in cancer through pre-clinical and clinical research, forming research collaborations with academic institutions and industry and adding medical and clinical experts to its scientific and clinical advisory board.
To view the original press release in its entirety click here