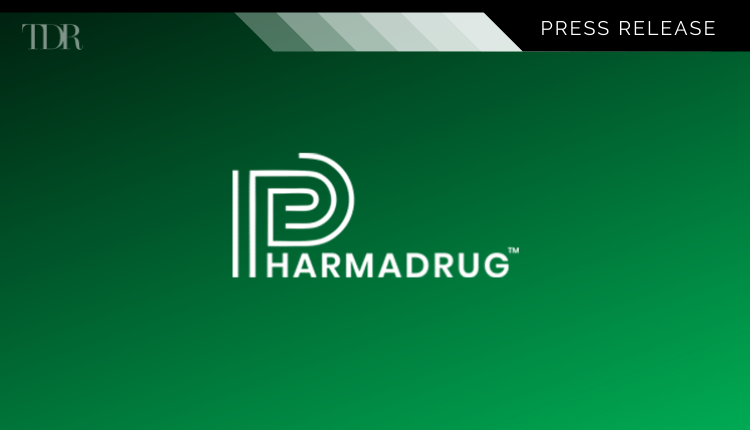 PharmaDrug Enters into Employment Agreement with Dr. Paul Van Slyke Promotes Him to CSO
PharmaDrug Inc.(CNSX: BUZZ) (OTCMKTS: LMLLF), a specialty pharmaceutical company focused on the research, development and commercialization of controlled-substances and natural medicines such as psychedelics, cannabis and naturally-derived approved drugs, is pleased to announce that it has entered into an employment agreement with Dr. Paul Van Slyke and promoted him to Chief Scientific Officer (CSO) for all of PharmaDrug Inc.
As part of the employment agreement, and pursuant to the terms and conditions of the Company's stock option plan, the PharmaDrug Board of Directors has approved the grant of 2,000,000 stock options to Paul Van Slyke. The options expire five years from the date of grant and are exercisable at a price of $0.09 per common share. 500,000 of the options vest immediately and 1,500,000 of the options vest in one half increments after 6 months and 12 months.
Paul previously served as CSO of Sairiyo Therapeutics on a consultancy basis. Given all of the advancements in the company's Cepharanthine activities and the quickly evolving DMT strategy, the Board of Directors felt Paul's attention was needed on an exclusive and full-time basis. The Board of Directors is also extremely impressed with Paul's business acumen and believes he can play a positive role in PharmaDrug's other divisions where he can contribute to product expansion and development.
Dr. Van Slyke is an entrepreneur-scientist with 18 granted and filed patents, and most recently co-founder and former CSO of Vasomune, a clinical stage Canadian biotech company. Paul brings to PharmaDrug a breadth of experience in preclinical and IND-enabling activities. Having completed his PhD at the University of Toronto, Department of Medical Biophyics, Paul brings exercises a multidisciplinary approach to developing market ready solutions to foundational biological questions. Paul's previous research interests are broad and complementary to those of PharmaDrug; spanning a number of clinical indications including acute respiratory distress syndrome, acute kidney injury, vascular inflammatory disease, sepsis and oncology.
We are extremely excited to have Paul join the company on a full-time basis. We also believe Paul will add tremendous value as a C-suite executive as he gets involved in both Super Smart and PharmaDrug Production in Germany. We look forward to Paul continuing to grow with PharmaDrug while he helps build out our team as we evolve in all facets of the Company.

Daniel Cohen, CEO of PharmaDrug
"I am delighted to take on the role of CSO at PharmaDrug and look forward to working collaboratively with the world-class team of leaders and innovators. The Company's diversified business model spans multiple key verticals including traditional pharma, medical cannabis, and the burgeoning field of psychedelics. This is an exciting opportunity to represent and grow Canadian biotech globally" says Dr. Van Slyke.
To view the original press release in its entirety click here