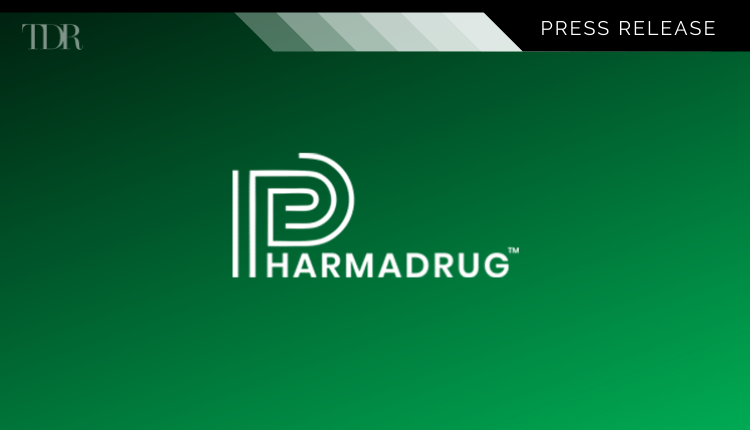 Pharmadrug Initiates DMT Research Activities via Collaboration with the University of Michigan for Foundational DMT Research Study
PharmaDrug Inc (CSNX: BUZZ) (OTCMKTS: LMLLF), a specialty pharmaceutical company focused on the research, development and commercialization of controlled-substances and natural medicines such as psychedelics, cannabis and naturally-derived approved drugs, is pleased to announce that the Company has entered into a sponsored research agreement with the University of Michigan, under the direction of Dr. Jimo Borjigin as Principal Investigator, to evaluate N, N-dimethyltryptamine's ("DMT") potential role in normal, diseased and altered states of consciousness in a newly created animal model, with the objective to develop novel therapeutic strategies of DMT for clinical unmet medical needs currently not addressed by DMT.
Dr. Borjigin is a faculty member of the Center for Consciousness Science at the University of Michigan Medical School and is an Associate Professor in the Department of Molecular and Integrative Physiology and the Department of Neurology at the University of Michigan. She received her PhD in Neuroscience from the Johns Hopkins University and has published ground-breaking foundational research with DMT since 2012 including the discovery of DMT production in the pineal gland of live rats and comparable levels of DMT to common neurotransmitters (dopamine, serotonin, and norepinephrine) in the brain. Dr. Borjigin's work on DMT continues to evolve and leads to new discoveries of potential functions and understandings of DMT that can be translatable and clinically relevant.
"I have a long history in studying DMT and I have dedicated my research in understanding how the brain functions and its ffects on the heart in normal and abnormal states that can translate to relevant clinical uses," said Dr. Jimo Borjigin. "I am pleased to collaborate with PharmaDrug on DMT in a novel research project that could provide new insights and a foundation on DMT's clinical utility for unmet medical needs."
We are excited to work with Dr. Borjigin, a prolific DMT researcher, in advancing her pioneering initiatives that seeks to unlock the potential of DMT. Our research collaboration with the University of Michigan and its commitment on consciousness science is essential to our psychedelic pharmaceutical strategy of creating a unique portfolio of DMT therapies targeting rare disorders while also focusing on foundational research with DMT to explore and evaluate its therapeutic potential across all physiological areas of the human body.
Daniel Cohen, CEO of PharmaDrug
Following the acquisition of Sairiyo Therapeutics and its biotech R&D core competencies, PharmaDrug has undertaken efforts to expand its research activities in the pharmaceutical psychedelics space. The Company's psychedelic pharmaceutical strategy will focus specifically on DMT. Through engagement with respected academics and medical/clinical KOLs in the space, management will initiate pivotal preclinical and clinical development activities. Taking advantage of existing expertise and relationships, PharmaDrug will seek to broaden its intellectual property portfolio by creating unique DMT formulations. Further differentiation in the space will be derived from the work that PharmaDrug will initiate around novel uses for DMT; the ultimate goal of which is to fuse outstanding science and clinical translation.
To view the original press release, click here