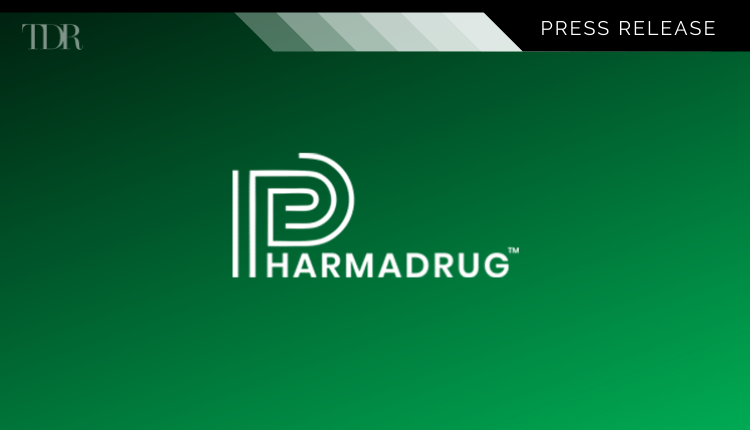 Pharmadrug's Supersmart Launches Psilocybin Online Retail Platform in the Netherlands
PharmaDrug Inc. (CNSX: BUZZ) (OTCMKTS: LMLLF) a specialty pharmaceutical company focused on the research, development and commercialization of controlled-substances and natural medicines such as psychedelics, cannabis and naturally-derived approved drugs, is pleased to announce that its Super Smart division has launched a Slim Winkel branded online retail platform in The Netherlands and Europe.
The European Slim Winkel online store will sell psilocybin truffles as well as functional mushrooms in The Netherlands. The website will also service other parts of Europe, but without the access to psilocybin truffles. Management believes launching the online smart shop will enable the company to establish and build its brand while the brick-and-mortar strategy was put on hold until the end of the pandemic. The website was launched this morning with a domain name of slim-winkel.nl.
The online strategy will benefit Super Smart in four distinct ways. Firstly, it will help establish the Slim Winkel brand and Super Smart's evolved Smart Shop concept. Secondly, it will enable the company to continue to curate quality products, which will eventually include its own branded psilocybin truffles in The Netherlands. Thirdly, it will enable Super Smart to continue to develop its psilocybin supply chain. Lastly, by introducing the store in other European countries, it will enable Super Smart to capitalize on an already established distribution model and psilocybin supply chain when other European countries legalize. This last point also includes the U.S. Slim Winkel platform.
The introduction of a specialty online smart shop featuring a carefully curated selection of both psilocybin truffles and functional mushrooms with educational content is a first for the smart shop industry. The current product offering is an initial curated assortment that will continuously grow as the team sources new products that meet the company's stringent guidelines. Visitors to the Dutch Slim Winkel e-commerce site will be treated to informative blogs and educational tips that will allow them to easily integrate functional mushrooms and psilocybin micro dosing into their lifestyle. Super Smart believes these educational resources are the backbone of the Slim Winkel concept. The Company believes that by providing these additional services its customers will have a deeper understanding of the benefits of Super Smart's product offering.
Our concept with Slim Winkel is to create a more modern retail experience in the space; one that blends information and education. We want to move away from a tourist centric approach to a lifestyle one. Our goal is to bring psychedelics out of the shadows and make micro dosing a normal part of everyday mental health.

Harry Resin, President of Super Smart
The brick-and-mortar strategy will resume once management is confident the lockdowns have subsided. As previously mentioned, the Company has located several premium locations in Amsterdam for the building of a major flagship store. The buildout of that store is a core focus and management will move immediately to sign a lease and commence the build out as soon as the country opens up on a seemingly permanent basis. Management also still intends to follow through on a build out or acquisition of stores in 5 other identified cities in The Netherlands.
To view the original press release in its entirety click here