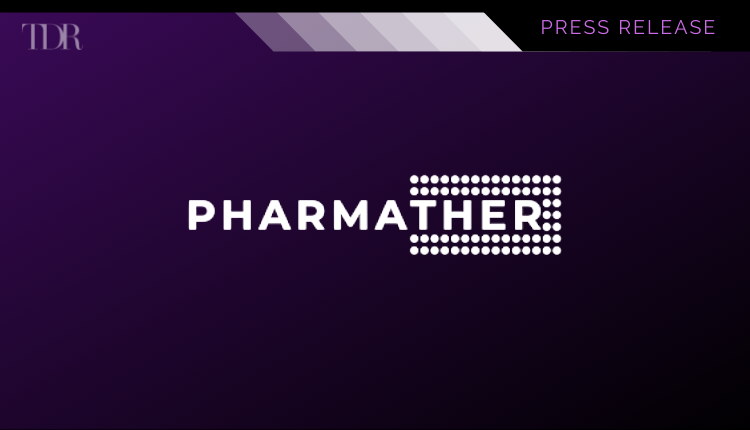 PharmaTher Announces Positive Research Results for Psilocybin Microneedle Patch
Delivering psilocybin via microneedle patch unlocks potential for desired dosage forms and pharmacokinetic profiles for improved safety and effectiveness.
Completing microneedle patch research programs with other psychedelics before year-end.
Pursuing Phase 2 clinical studies in 2022 with psilocybin and notable psychedelics.
PharmaTher Holdings Ltd.(CNSX: PHRM) (OTCMKTS: PHRRF), a clinical-stage psychedelics biotech company, is pleased to announce that it has successfully completed its first research study evaluating MicroDose-MN™, a proprietary microneedle ("MN") patch for the intradermal delivery of psychedelics, in delivering psilocybin. These results provide support to file for an IND application with the FDA to conduct Phase 2 clinical studies in 2022 with psilocybin for various indications.
The aim of PharmaTher's research program was to develop a suitable prototype of MicroDose-MN™ patch for transdermal (intradermal) drug delivery to confirm compatibility and suitability to deliver psilocybin. The research program scope included, full characterization of psilocybin conjugated on the microneedle patch backbone, establishment and demonstration of the loading capacity for psilocybin, and release rate evaluations for the psilocybin conjugated materials using appropriate models that will be used to support the Company's IND application with the FDA.

The Company's research program with psilocybin conjugated microneedles have been successfully fabricated, optimized, and characterized. Both structural aspects and ex-vivo skin insertion assessments of the psilocybin conjugated microneedles have demonstrated successful fabrication and acceptable performance. The incorporation of psilocybin per microneedle without issue and the ability to demonstrate complete ex vivo skin model release over several days demonstrates potential for larger doses and modified release profiles. With these results, the Company believes it has an acceptable prototype for completing IND-enabling studies with the aim to conduct clinical studies in 2022. Details of the research program will be published in a scientific journal.

The Company previously announced that it has entered into a collaboration agreement with Revive Therapeutics Ltd. ("Revive") (OTCQB: RVVTF) (CSE: RVV) for the evaluation of the psilocybin MicroDose-MN™ patch and is currently in discussions with Revive in finalizing a definitive agreement to advance the clinical and commercial development. There can be no assurance that a definitive agreement will be entered into between PharmaTher and Revive.
The Company believes that its MicroDose-MN™ patch for delivering psilocybin and other psychedelics may enable flexible drug load capacity and combinations, controlled released delivery, and be able to present desired pharmacokinetic and safety profiles. In addition, the MicroDose-MN™ patch for psychedelics aims to empower patients to dose their medication remotely, safely and conveniently rather than under supervision by a healthcare provider at a certified medical office or hospital. To achieve this, the Company will incorporate anti-tampering and anti-abuse features that would parallel the approach used for the tamper-resistant transdermal fentanyl patch.
The Company is completing its evaluation of MicroDose-MN™ with 3,4-methylenedioxy-methamphetamine ("MDMA"), lysergic acid diethylamide ("LSD"), and N, N-dimethyltryptamine ("DMT") and expects to provide results before the end of this year and pursue clinical studies in 2022.
The Company is actively engaged in partnering discussions for the use of its microneedle patch system to deliver psychedelics including, but not limited to, MDMA, LSD, DMT, ibogaine and mescaline. As such, PharmaTher offers potential partners a differentiated and validated delivery system for psychedelics, desired pharmacokinetic profiles, intellectual property protection, cGMP microneedle patches for IND-enabling and clinical studies, and a clear clinical pathway towards clinical studies in 2022.
To view the original press release in its entirety click here