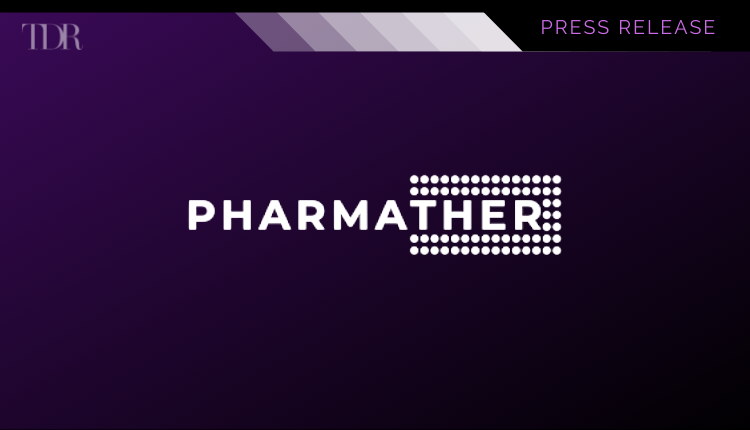 PharmaTher Applies for FDA Orphan Drug Designation for Ketamine to Treat Rare Neurological Disorder Status Epilepticus
Adds to PharmaTher's existing FDA orphan drug portfolio with amyotrophic lateral sclerosis and complex regional pain syndrome
Strengthens commitment to treat rare disorders and life-threatening conditions with ketamine
PharmaTher Holdings Ltd.(CNSX: PHRM) (OTCMKTS: PHRRF), a clinical-stage psychedelics biotech company, is pleased to announce that it has applied with the U.S. Food and Drug Administration ("FDA") to receive Orphan Drug Designation ("ODD") for ketamine to treat Status Epilepticus ("SE"), a rare neurological disorder requiring emergency treatment for a seizure. The Company has received FDA ODD for ketamine to treat amyotrophic lateral sclerosis ("ALS") and complex regional pain syndrome ("CRPS"). The addition of SE strengthens the Company's pharmaceutical strategy in developing novel uses and delivery methods (i.e. microneedle patch) for ketamine to treat rare disorders and life-threatening conditions.
SE is a life-threatening occurrence of a prolonged seizure or recurrent seizures without recovery of consciousness between seizures (Lowenstein 1999) lasting more than five minutes. Epidemiological studies found an annual incidence of SE ranging from 41/100,000-61/100,000 (DeLorenzo 1996). Based on these studies, there are approximately 120,000-180,000 episodes of convulsive SE each year in the U.S. SE affects individuals of all ages and it complicates various neurological and systemic illnesses. If SE is not treated immediately, permanent neuronal damage may occur, contributing to high morbidity and mortality rates. The mortality associated with SE is estimated at 17% and may lead to morbidity, including cognitive defects and neurological injury. SE is initially treated with benzodiazepines, which approximately 35-45% of patients are refractory to benzodiazepines.
Ketamine has the potential to treat various mental health, neurological and pain disorders, and we are focused on expanding ketamine's therapeutic utility in rare disorders and life-threatening conditions including, but not limited to, Parkinson's disease, amyotrophic lateral sclerosis, complex regional pain syndrome, and now status epilepticus. The FDA orphan drug application for ketamine to treat status epilepticus builds on our belief in the potential of ketamine to improve quality of life and to save lives.

Fabio Chianelli, Chief Executive Officer of PharmaTher
The Orphan Drug Act grants special status to a drug or biological product to treat a rare disease or condition upon request of a sponsor. This status is referred to as orphan designation (or sometimes "orphan status"). The FDA grants orphan status to products that treat rare diseases, providing incentives to sponsors developing drugs or biologics. The FDA defines rare diseases as those affecting fewer than 200,000 people in the United States at any given time. Orphan drug designation would qualify ketamine for certain benefits and incentives, including seven years of marketing exclusivity if regulatory approval is ultimately received for the designated indication, potential tax credits for certain clinical drug testing costs, activities, eligibility for orphan drug grants, and the waiver of the FDA New Drug Application filing fee of approximately $2.4 million.
To view the original press release in its entirety click here