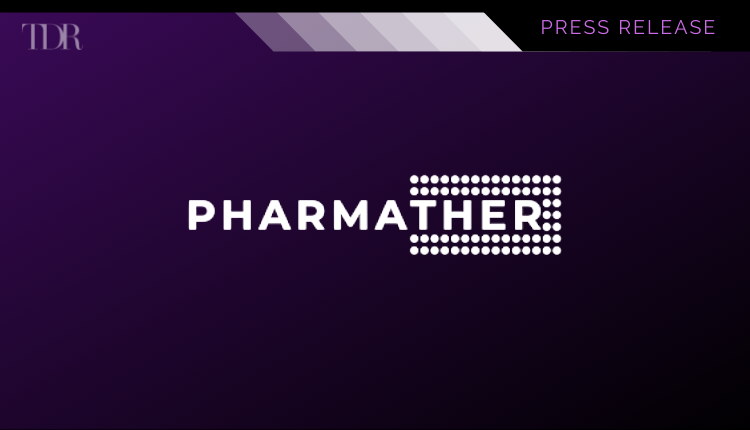 PharmaTher Enters Into Process Development Agreement With LTS LOHMANN for Ketamine Microneedle Patch
PharmaTher Holdings Ltd.(CNSX: PHRM) (OTCMKTS: PHRRF), a company focused on the development and commercialization of specialty ketamine products, and LTS LOHMANN Therapie-Systeme AG ("LTS"), a leading pharmaceutical technology company, today announced they have entered into a process development agreement for the clinical trial scale up of PharmaTher's proprietary Ketamine microneedle patch product.
In cooperation with the Queen's University of Belfast, PharmaTher successfully completed the evaluation of a patented hydrogel-forming microneedle patch to deliver Ketamine, a potential next-generation treatment for neuropsychiatric, neurodegenerative and pain disorders. Under the agreement, PharmaTher will cooperate with LTS in the process development and scale up of PharmaTher's Ketamine microneedle patch product. LTS will be responsible for development and non-commercial manufacturing activities and support PharmaTher's Investigational New Drug (IND) submission to the FDA in the U.S. and the Investigational Medicinal Product Dossier (IMPD) submission to EMA in the EU. PharmaTher will be responsible for the planning and execution of clinical studies with the Ketamine microneedle patch product.
We are excited to work with LTS, a leader in transdermal delivery systems, to complete the clinical development of our ketamine microneedle patch product for clinical studies and scale up for future commercial use. With our success in our proof of concept studies in delivering ketamine in our proprietary microneedle patch invivo, we now have a clear development path to unlock the value for ketamine in various unmet medical needs and we are focused on working closely with LTS to produce cGMP ketamine microneedle patches for PharmaTher's upcoming Phase 1/ 2 clinical studies in 2022.

Fabio Chianelli, CEO of PharmaTher
Dr. Hanshermann Franke, SVP R&D and Member of the Global Leadership Team, commented "LTS is a leading company in microneedle technology and we utilize our expertise, experience and innovation to create drug delivery solutions to improve patient outcomes. The effective treatment of mental illness and neurological disorders are core focus areas for us, and we are pleased to announce this partnership with PharmaTher in the expectation that we can lead the way in this unmet patient need."
To view the original press release in its entirety click here