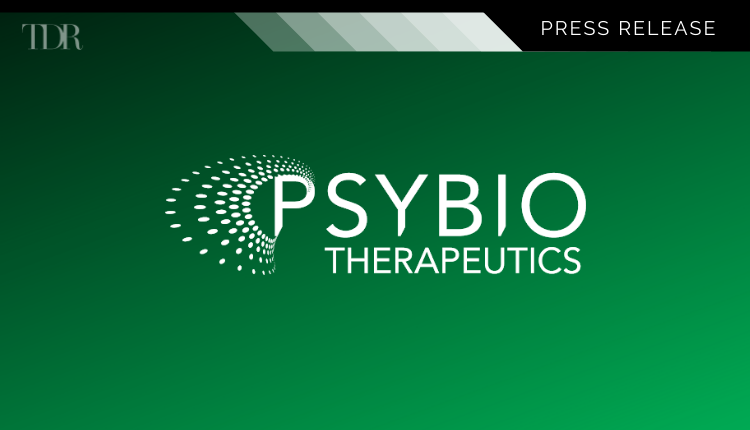 PsyBio Therapeutics Announces Application to List on OTCQX
PsyBio Therapeutics Corp.(CVE: PSYB)(OTCMKTS: PSYBF), a biotechnology company pioneering the next generation of targeted psychoactive medications, is pleased to announce that it has submitted an application to have its subordinate voting shares (the "Shares") listed for trading on the OTCQX® Best Market, a United States trading platform that is operated by the OTC Markets Group Inc. in New York. The listing of the Company's Shares on the OTCQX remains subject to the approval of the OTCQX and the satisfaction of applicable listing requirements, including the Company's application for Depository Trust Company ("DTC") eligibility to enable trading on the OTCQX.
The OTCQX is recognized by the U.S. Securities and Exchange Commission as an established public market providing public information for analysis and value of securities. As a verified market with efficient access for U.S. investors, OTCQX helps companies build shareholder value with a goal of enhancing liquidity and achieving a fair valuation.
We have had significant interest from U.S. based investors in gaining financial exposure to the emerging psychedelics sector, so listing PsyBio on the OTCQX is an important step to provide easier access and trading capability in our Shares for both institutional and retail investors. This will contribute to one of our core strategies to enhance liquidity, building on the significant progress we have made over the past year

Evan Levine, CEO of PsyBio
The Company's Shares will continue to trade on the TSX Venture Exchange (the "TSXV") and Frankfurt Stock Exchange under the symbol "PSYB".
About OTC Markets Group Inc.
OTC Markets Group Inc. operates the OTCQX® Best Market, the OTCQB® Venture Market and the Pink® Open Market for 11,000 U.S. and global securities. Through OTC Link® ATS and OTC Link ECN, PTC Market Group Inc. connects a diverse network of broker-dealers that provide liquidity and execution services. The company enables investors to easily trade through the broker of their choice and empower companies to improve the quality of information available for investors. To learn more about how OTC Markets Group Inc. creates better informed and more efficient markets, visit www.otcmarkets.com.
About PsyBio Therapeutics Corp.
PsyBio is a biotechnology company developing novel formulations of psychoactive medications produced by genetically modified bacteria for the treatment of mental health and other disorders. The team has experience in drug discovery based on synthetic biology as well as clinical and regulatory experience moving drugs through human studies and regulatory protocols. Research and development is currently ongoing for naturally occurring psychoactive tryptamines originally discovered in different varieties of hallucinogenic mushrooms, other tryptamines and phenethylamines and combinations thereof. The Company is also researching and developing new non-naturally occurring molecular structures which may have unique therapeutics properties.
To view the original press release in its entirety click here